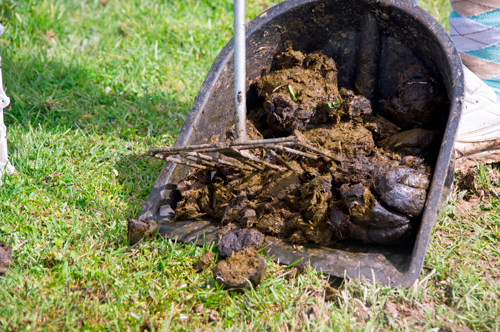 Worming down the line
With many consumers seeking advice via a phone call and purchasing wormers online, the Suitably Qualified Person's (SQP's) telephone manner has become all-important. Dr Wendy Talbot, national equine veterinary manager at Zoetis, looks at the legal obligations involved and how to make the best of communicating down the line.The legal obligations
Whether your customers are in store, online or on the phone, it's the SQP's responsibility to prescribe before providing any retail supply of POM VPS medicines.
As well as asking the correct questions, it is crucial you guide your customer through the process so that ultimately they are also happy with their purchase. Questions include, but are not limited to: What age is the animal? What is its health status?
What previous treatments have been administered? What is the animal's environment? (eg. stabled, at pasture etc.).
www.amtra.org.uk/info-for-sqps/code-and-guidance/
For those of you holding this important qualification, be proud of what you have achieved. Remember that your knowledge and prescribing advice is helping to preserve the efficacy of the drugs that we have. By prescribing a wormer, you're ensuring that the customer uses the most appropriate product at the most appropriate time and at the right dose.
How Zoetis is supporting learning
Zoetis is committed to supporting learning across the equestrian industry. The company has recently set up a series of AMTRA accredited Equine Worming Online Continuing Professional Development (CPD) courses for SQPs https://sqptraining.learnupon.com. A total of 1,257 SQP courses have been completed since they were launched in Spring 2017, with around a further 400 courses in progress.
For your customers
Zoetis has recently produced a sustainable worm control module for The British Horse Society's Stage 3 Care Award www.bhs.org.uk/pathways. Zoetis also has an educational website for horse owners www.horsedialog.co.uk containing a wide selection of articles on equine health and wellbeing, including parasite control.
Don't miss a trick
Giving detailed and accurate advice can be challenging but if you take your time and follow these tips you should be able make the most of the opportunity to advise your customer responsibly. A positive conversation will help win their confidence and is likely to secure not only a sale but repeat business too:
• We all love to talk about our horses. Be animated and ask about the customer's horses. They will appreciate your interest and will become more receptive to your advice.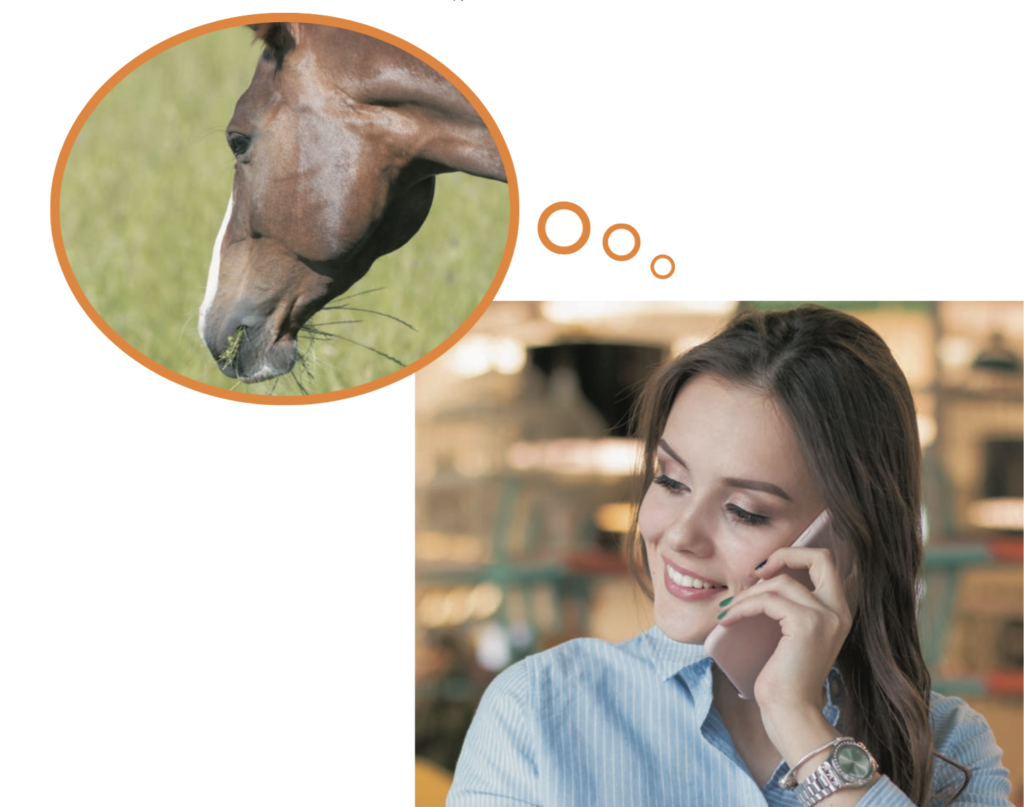 • Briefly explain your role as an SQP and your credentials for advising on and prescribing equine wormers. This will position you as an authority on the topic.
• Try to avoid closed questions that invite a 'yes' or 'no' answer and may give misleading information. For example instead of asking 'have you treated for encysted small redworm'? Try asking 'which product did you last use to treat for, for example, encysted small redworm'? You may find that some people answer with products containing ivermectin or pyrantel, neither of which are effective against this parasite stage.
Build confidence to secure sales
Proactively offering season-specific advice can help to build trust and enhance customer satisfaction. The customer can complete the transaction having clearly understood the reasons why they are making a specific worming purchase. In this way they can be guided in terms of knowledge rather than by price.
By giving objective prescribing advice you are helping your customer protect the health of their horses in the most effective way possible. It's likely you will be sought out for your advice next time and will become a trusted source of information on all things equine.
Checklist
• Have you been clear why you have prescribed the product?
• Have you stressed the importance of delivering the right dose?
• Have you established that the customer knows how to administer the product safely and effectively?
Seasonal tips for horse owners
Spring to autumn (March to October)
• Every horse owner should work with their prescriber to tailor a specific plan for each horse using any history they have on the horse and considering the environment in which it is kept.
• Faecal worm egg counts (FWECs) should be conducted every 2-3 months during the grazing season to guide targeted dosing for redworm.¹
• Foals and young horses are more susceptible to infection and disease and the parasites can differ from those of adult horses. Foals require treatment for ascarids twice in the first 6 months of life and careful and frequent monitoring for redworm from 6 months to 3 years.²
• Tapeworm – test or treat in late spring
• Pasture should always be managed carefully, with daily poo picking, regularly rested fields, and avoidance of over-stocking.
Late autumn/early winter
• Encysted small redworm (ESRW) don't show up in FWECs and should be targeted in all horses (over approx. 6 months of age) once a year in the late autumn or early winter using a single dose of moxidectin or a five-day course of fenbendazole. Moxidectin is considered the treatment of choice.³ There is evidence of widespread resistance in small redworm to fenbendazole, including the five-day dose so a resistance test is recommended before using it.⁴
• Bots don't show up in FWECs and should be treated annually after the 'first frost' using a single dose of moxidectin or ivermectin.⁵ Combining this treatment with the encysted small redworm dose by using moxidectin reduces the need to give additional doses of this important class of drug.
• Tapeworm doesn't reliably show up in FWECs however a specific blood or saliva test for tapeworm can be conducted. Burdens are likely to be highest at the end of the grazing season.³ Dosing with a moxidectin/praziquantel combination at this time will treat for tapeworm, ESRW and bots in a single dose.
Being approachable, knowledgeable and confident, whether face-to-face, online or on the phone, will give your customers faith in your advice, making the prescribing process enjoyable, as well as effective for both of you.

Speak to your Zoetis Account Manager to find out more about the support Zoetis can provide. www.horsedialog.co.uk
References
1. Hallowell- Evans and Hallowell (2017) Vet Times, April 24
2. Matthews (2017) Helminth control programmes for equine yearlings at pasture Vet Times, Feb 27
3. Handbook of Equine Parasite Control (2013) Eds. Reinmeyer CR and Nielsen MK Wiley-Blackwell.
4. Matthews (2008), Equine Vet. Educ. p 552-560
5. AAEP (2016) Parasite control guidelines