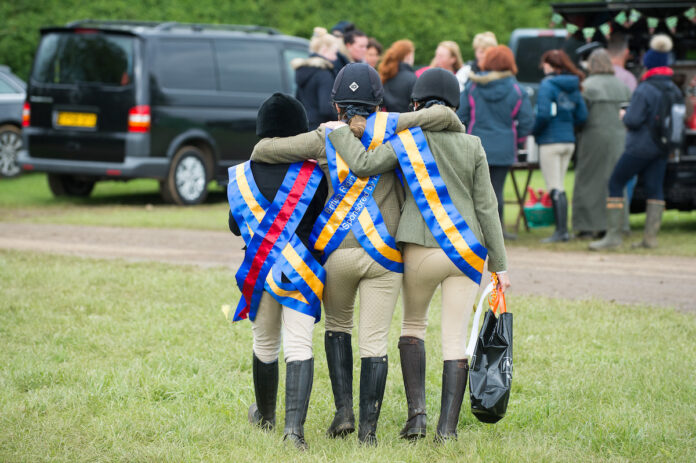 Other equestrian bodies expected to adopt rule change.
An equestrian sports body has fallen into line with tennis by allowing competitors to wear dark coloured legwear.
British Riding Clubs (BRC), a national organisation representing 28,000 equestrians, is changing its rules across all competitions to allow riders to wear black or navy breeches.
It's expected more equestrian organisations will follow riding clubs' lead as other sports move away from compulsory white gear.
White, cream and beige are still accepted for BRC competitions along with the darker colours.
BRC says the move is intended to help female competitors feel more comfortable and confident to perform at their highest level while they are on their periods.
The rule applies to all riders, so male competitors can also wear black or navy breeches if they wish.
"Changing the rules around the colour of breeches to be worn in competitions is an important and significant move as more sports look to adapt to be more relevant and more inclusive," said Rachael Hollely-Thompson, head of BRC.
"We expect more equine organisations to follow suit on this change over the coming months especially as the movement gathers momentum across all sports with people like [tennis pundit] Judy Murray and the Manchester City women's football [team] championing the cause to ditch mandatory white sportswear."
Equestrians have already commented on social media that they like the idea of wearing black and navy breeches in competition – and not just because of their periods.
"I'm a larger size rider and I can't wait. I feel self-conscious in light coloured breeches, but fine in darker ones," wrote one with whom many agreed.
In addition, the rule change will likely mean a drop in washing machine use for horsey families.