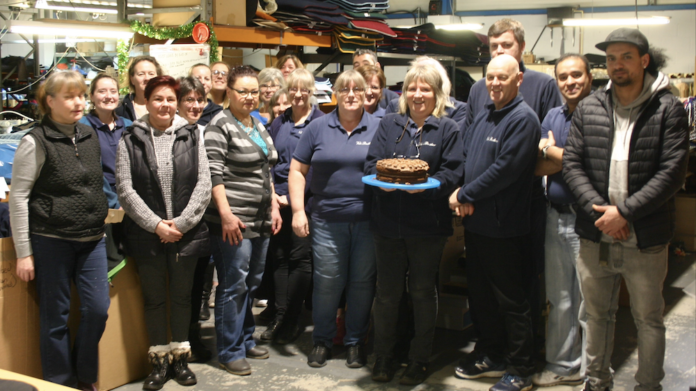 Thermatex, the famous cooler rug, has celebrated its 30th birthday.
The knitted, wicking fabric used to make the rugs was previously known as Texnique and has existed for more than four decades.
But it wasn't until 13 January 1990 that Robert Reynolds purchased the company, renaming it Thermatex.
Now owned by Vale Brothers, Thermatex rugs are still manufactured in Cardigan on the west coast of Wales.
Among the dedicated team behind this popular British brand is Janet Francis who joined Thermatex on its very first day – and has worked there ever since.
An accomplished baker, Janet made a special cake to share with colleagues as they celebrated Thermatex's 30thanniversary.