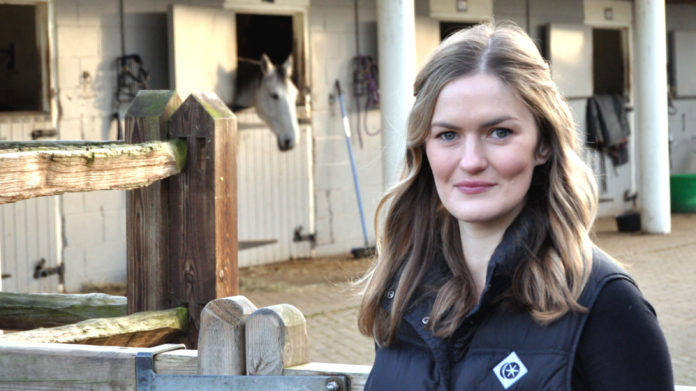 Alex Burek is the new marketing director of Charles Owen and Airowear.
She is married to the safety manufacturer's chairman Owen Burek, the fourth generation in the family business. Owen's father, the influential equestrian safety expert Roy Burek, died earlier this year.
Alex is working with sales and partnerships director Danielle Santos on the British-made safety products' marketing strategy. She has previously held retail and marketing roles, and is a rider.
"Roy always dreamed of bringing Alex and Owen into the family business," said managing director Ricky Hone. "Alex is full of fresh ideas and her enthusiasm for the brand is infectious."
Alex, who owned her first Charles Owen helmet aged ten, added: "I often spoke with Roy about my ideas for the brand. It's a real privilege to join the Charles Owen family and I look forward to supporting our brilliant team and valued customers."