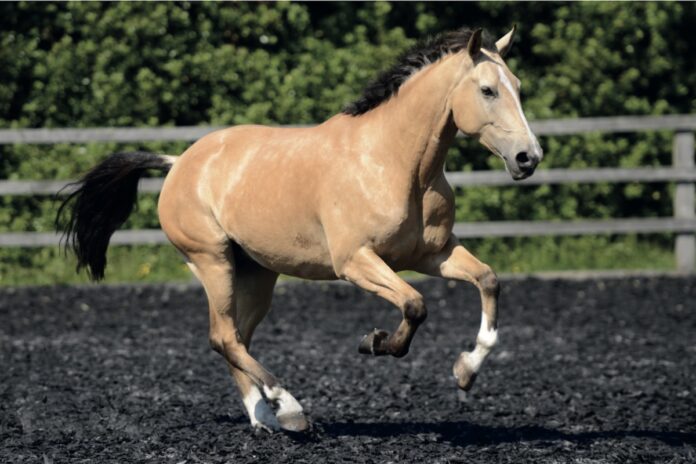 SUPPLEMENTS AND FEED BALANCERS
By Anna Welch BVSc, BSc, MRCVS. Veterinary Nutrition Director, TopSpec.
AMTRA is required by the Veterinary Medicines Regulations to ensure its RAMAs/SQPs undertake CPD. All RAMAs/SQPs must earn a certain number of CPD points in a given period of time in order to retain their qualification. RAMAs/SQPs who read this feature and submit correct answers to the questions below will receive two CPD points. For more about AMTRA and becoming a RAMA/SQP, visit www.amtra.org.uk
Feeding a forage-based diet will help to keep a horse's digestive system healthy and functioning optimally. However, forage alone will not provide a fully balanced diet in most cases, hence the need for appropriate supplementation.
Many horse owners now use feed balancers for this purpose, rather than providing larger meals of compound feed and using multiple supplements. Understanding the benefits of this approach, as well as the difference between supplements and feed balancers, will help you to offer valuable advice to your customers.
WHAT IS A SUPPLEMENT?
Supplements usually come in a powdered or liquid form and must be added to existing feed or mixed with a carrier, such as chaff or mash/ sugar beet pulp.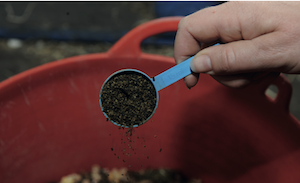 Horse supplements may be broad- spectrum or general-purpose vitamin and mineral supplements, or targeted to a specific purpose, for example, for muscle function, bone, hooves, coat, skin, blood, joints, the immune system, the digestive system, energy metabolism, electrolyte replenishment, and helping horses to relax.
The best multi-supplement will combine a general-purpose supplement with many of these specialised supplements in a way that is fully balanced; this helps your customers to avoid the risk of unbalanced or over-supplementation, and it can also help to save them money.
Salt and/ or electrolytes would usually still be required, depending on their horse's workload and the product(s) used to carry the multi- supplement. A nutraceutical joint supplement and/ or calming supplement could also provide additional benefits in certain circumstances.
WHAT IS A FEED BALANCER?
A feed balancer is an exceptionally concentrated horse feed which is designed to balance a horse's forage diet by supplying protein (amino acids), as well as vitamins, minerals, trace elements, yeast products and other micronutrients.
Many supplements are now being replaced by feed balancers and one of the reasons for this is that they are pelleted and include non-mineral feedstuffs (such as soya, linseed, grass, and oatfeed) which means they are more palatable. They are also more convenient for horse owners because they don't need to be mixed with other feed; although, they can be added to other un- or insufficiently-supplemented feed, or up to approximately 3kg of compound feed per day for a 500kg horse.
FEED BALANCERS FOR GOOD DOERS
For horses that require a calorie-controlled diet, a non-conditioning or 'lite' feed balancer is the ideal solution, particularly if they might be picky with a powdered multi- supplement.
Some nutritionists appear to believe that all feed balancers are low calorie and cannot promote condition, but that is not the case.
FEED BALANCERS THAT PROMOTE CONDITION
For horses that need weight gain, a top specification conditioning feed balancer provides benefits that reach far beyond even the best multi-supplement or non- conditioning feed balancer.
In order to understand how these feed balancers can be conditioning, it is essential to look further than the low feeding rate (typically 100g/100kg ideal bodyweight/ day), and the limited Digestible Energy (DE) that is supplied as a result.
A top specification, conditioning feed balancer improves feed conversion efficiency by balancing deficiencies of amino acids, vitamins and minerals in forage and any straights/ blends/ compounds fed.
It improves fibre digestibility with the action of pure, protected probiotic yeast and supplies Mannan Oligosaccharides (MOS), a prebiotic, which back up the action of yeast by binding with pathogenic (bad) bacteria, removing them from the gut and leaving the beneficial bacteria free to multiply.
Protein, which will be provided by a feed balancer and not a multi-supplement, plays an important part in this by supplying amino acids; these are involved in promoting muscle development and topline as well as many other structures and thousands of functions within the body.
Be aware that the percentage of crude protein stated on the feed label or sack does not reflect the ability of the product to promote topline. The quality of the protein (which is influenced by the level of essential amino acids supplied) has a significant impact.
To see the greatest benefits to muscle development and topline, use a feed balancer with a high percentage of protein (approximately 25%) with good quality protein sources high up on its ingredient list.
The best vegetable protein source available for horses is soya, followed by linseed. Sunflower is used in some balancers, but the protein quality is poor. Trying to balance the use of poor-quality protein by supplementing with synthetic amino acids is not as effective as using the more expensive high-quality protein ingredients.
The improved feed utilisation that occurs when using a top specification conditioning feed balancer means that requirements for any blends, straights or compounds fed in addition to the balancer are reduced. This enables feeds to be kept within the meal size limit for that horse e.g. 2kg for a 500kg horse per meal (or 400g/100kg ideal bodyweight/meal) which leaves more room in the digestive system for forage and helps to maximise digestive efficiency.
Combined with the fact that additional supplements are usually unnecessary, this improvement in feed utilisation means that a top specification feed balancer can reduce feed bills significantly, which is an important benefit given the current financial climate.
Whilst a feed balancer is likely to cost more compared to a sack of compound feed or straights, encourage your customers to look at their total feed costs over several months rather than the price per bag of feed.
AVOIDING CONFUSION
There is an array of different products available claiming to function as a 'feed balancer,' when they are technically a supplement, so it can lead to confusion for your customers.
Some are only 'top dressings' for compound feed and cannot be fed without them. Others have an incredibly low feeding rate and therefore, supply an insignificant amount of protein; these products are nearer to a supplement than a feed balancer.
Even some yeast-based supplements are termed a 'balancer' because of the role that they play in balancing the microflora in the horse's hindgut. However, they do not contain vitamins and minerals or balance the diet for protein, and therefore should not be considered true feed balancers.
Remember that a true feed balancer is one that combines the benefits of balancing the horse's diet superbly with respect to protein, vitamins, minerals, and trace elements, with the advantages of optimising the balance of microflora in the gut.
ABOUT ETN'S RAMA/SQP FEATURES
ETN's series of CPD features helps RAMAs (Registered Animal Medicines Advisors/SQPs) earn the CPD (continuing professional development) points they need. The features are accredited by AMTRA, and highlight some of the most important subject areas for RAMAs/ SQPs specialising in equine and companion animal medicine.
AMTRA is required by the Veterinary Medicines Regulations to ensure its RAMAs/SQPs undertake CPD. All RAMAs/SQPs must earn a certain number of CPD points in a given period of time in order to retain their qualification. RAMAs/SQPs who read this feature and submit correct answers to the questions below will receive two CPD points. For more about AMTRA and becoming a RAMA/SQP, visit www.amtra.org.uk