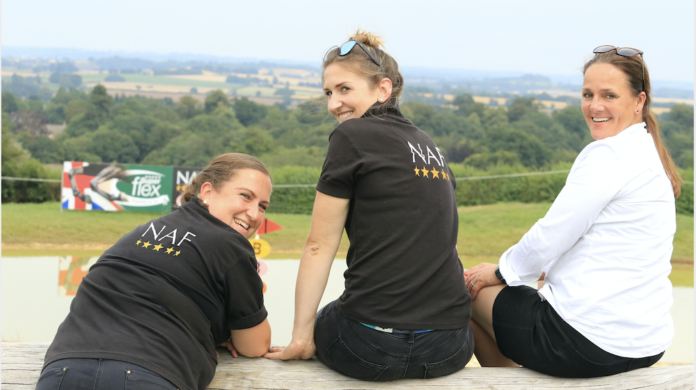 Thoughtful gestures mean a lot at times like this 
NAF area sales manager Katie Jackson came to the aid of a vulnerable person last week.
Katie is currently working from her home near Nottingham. And it was during a telephone call with a colleague that she heard about an older lady who is self-isolating alone, unable to access supplies online and happens to live near Katie.
Without a moment's hesitation, Katie headed to the nearest Marks and Spencer store (with all protocols in place), shopped for everything the lady desired, knocked on her door and left the bags outside for her to collect.
In a lovely gesture, Katie added a bunch of tulips – bought at her own expense - to the shopping.
Kind-hearted Katie is pictured (right) with NAF colleagues before the coronavirus crisis