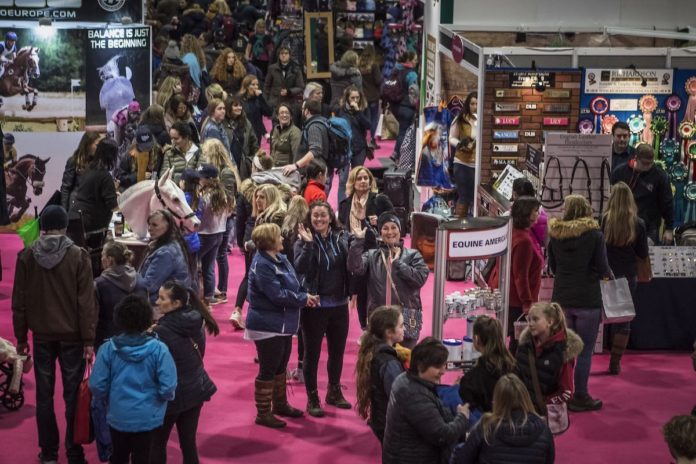 As coronavirus continues to wipe out the 2020 show circuit, organisers of late season fixtures offer traders a glimmer of hope.
Your Horse Live (YHL) and Horse of the Year Show (HOYS) have eased their terms for trade exhibitors.
Currently both indoor shows are still 'on' with their respective organisers clearly hoping for a return to normal life and business.
HOYS is at the NEC, Birmingham on 7 – 11 October; Stoneleigh Park is due to host YHL on 6 – 8 November.
"YHL is still full steam ahead at this current time and in a good place," event director Emma Bedford of Bauer Media told ETN on Friday.
The show has moved its first stand payment date from May back to 30 June.
"This is to try and help the industry during these uncertain times," added Emma. "[Exhibitors] do not have to do anything to make this happen, it will happen automatically and will be monitored as the situation evolves."
Emma Bedford and YHL sales manager Clare Hall are furloughed and due to return to their posts on 1 June.
Meanwhile HOYS organiser Grandstand Media has eased its trade stand cancellation charges. There's no charge until and including 1 July; cancelling between 2 July and 14 August incurs a charge of 50% of total cost excluding discounts.
Cancellations on or after 15 August will be charged 100% of cost.
HOYS offers "size and loyalty discounts" and says tradestand rates are frozen for the fifth consecutive year.
"We believe that continuing to plan HOYS, including opening tradestand applications, is vital to supporting those businesses who rely on the show to drive sales and awareness of their products and services," said event director Emma Williams.
HOYS is set to have a "more compact footprint" this year, with the TopSpec Arena adjacent to the Retail Village.