"Developing manufacturing strategies" is on the agenda.
Eminent equine nutritionist Ruth Bishop has joined H J Lea Oakes as director of equine.
The Cheshire based animal feed manufacturer announced a merger with Dodson & Horrell in 2020.
Ruth has previously been associated with Mars Horsecare, Spillers and, latterly, Premier Equine. She is chair of the British Equestrian Trade Association (BETA) Feed Committee.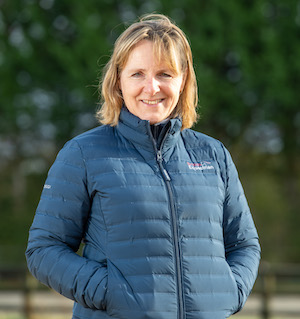 Welcoming her to the company, Edward Lea of H J Lea [Oaks] commented: "Equine feed has been a huge focus for H J Lea for several generations, and we have transformed our equine operations over the last ten years in particular.
"We are keen to develop our business further and develop H J Lea into one of the most capable and respected equine nutrition businesses in the country. We could not have anyone better joining us to help us achieve that objective."
Ruth added: "The equine nutrition industry is dynamic and constantly evolving to meet the changing needs of the horses we serve and those of their owners in responsible and sustainable ways.
"I am looking forward to working with the team at H J Lea to develop manufacturing strategies to meet those needs."
H J Lea Oakes is one of Britain's longest established independent animal feed manufacturers.
The Lea family began milling feeds at Swettenham Mill, Cheshire, in 1675.