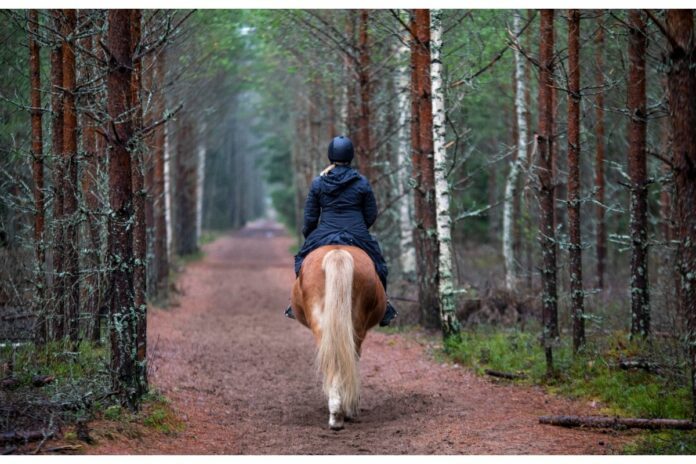 "They do a great job."
Devon retailer Hidden Oak Equine & Country will be among the grateful equestrians supporting Air Ambulance Week when it takes off on 4 to 10 September.
Air ambulances respond to more than 350 horse and rider related incidents each year. Among those their crews have rescued is Hidden Oak customer Caroline.
While riding her horse Clyde with a friend, Caroline was bucked off. She lay on the ground, clearly injured; her friend caught Clyde.
Two passers-by called 999. Within five minutes, the air ambulance was on the scene, Caroline was stabilised and flown to hospital.
Fay Voocht at Exeter based Hidden Oak says that the air ambulance service means a great deal to riders in the area.
"We're constantly fund-raising for Devon Air Ambulance," she said. "We have a collecting pot and when we put on events, we always try to send them something. They do such a great job."
Across the UK, there are 21 individual air ambulance charities operating 37 helicopters that collectively make 37,000 lifesaving missions per year.
"I'm so grateful to Devon Air Ambulance supporters who enabled me to receive the care that I did," said Caroline who was looking forward to riding again. "So please donate to this wonderful cause if you can."
Air Ambulance Week highlights that anyone, anywhere in the UK, can become a patient at any time. The average cost of an air ambulance mission is around £3,962 and each one is funded almost entirely by donations
To support for Air Ambulance Week, you can make a one-off donation to Air Ambulances UK by visiting www.airambulancesuk.org/donate-now/, or get in direct contact with your local air ambulance charity.