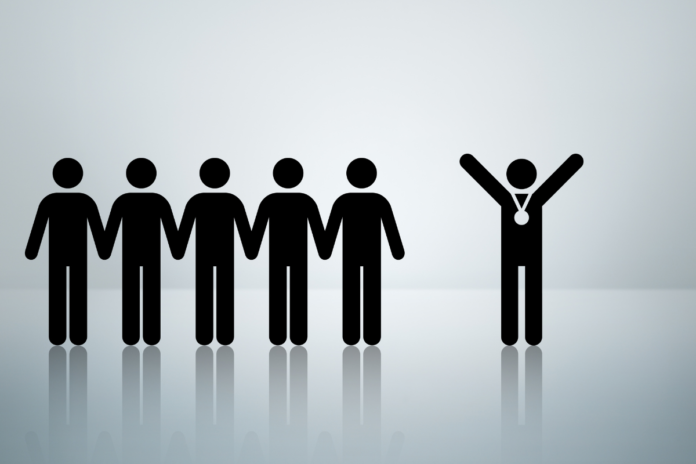 Tack shops and tech providers among those up for prizes.
Retailers and saddle fitters are among the finalists for 2022 Equestrian Business Awards.
The shortlists have been announced ahead of a national award ceremony celebrating equestrian excellence.
"This year is our second year and we had 16,743 nominations across thousands of businesses, charities and professionals," said awards founder Katy Wright.
"It's a fantastic response and testament to all the fabulous work that is being done within the equestrian community."
The Equestrian Business Awards finals are presented during a black-tie evening with dinner and entertainment on 29 October at The Village Hotel, Nottingham.
The 2022 finalists are:
Groom of the Year sponsored by Goodbye Flys
Jillian Scott – The Clipper Queen
Lisa's Clipping Kent
Cheshire Freelance Groom
Social Influencer of the Year sponsored by Creative Equine
This Esme
All the King's Horses (Dr Diane Fisher)
Blackhill Eventing (Christa Dillon)
Equine Therapist of the Year sponsored by Folly Farm Equestrian Centre
Ben Bray Equine Sports and Rehabilitation Massage
Lucy Bell Veterinary Physiotherapy
Ride, Relax and Rehabilitate Equestrian Massage Services
Vet Practice of the Year sponsored by The Equestrian Business Consultant
Simon Constable's Equine Vets
Little Rock Equine Vets
Celtic Equine Vets Ltd
Equestrian Tech of the Year sponsored by Equestrian Brands
Rider Guider
EC Pro
The Snaffle App
Farrier of the Year
Andy Payne (Wiltshire)
John McInally (Scotland)
Richard Ward (Hertfordshire)
Riding School of the Year sponsored by Online Horse Showing
East Boldon Riding Centre
Flying Start Children's Riding Centre
Pakefield Riding School
Instructor of the Year
Gemma Collison Freelance Coaching
Emma Murphy – Resilient Rider
Jane Weatherall – Dubs Equestrian
Event Venue of the Year
Top Croft Equestrian Centre
Kings Sedgemoor Equestrian Centre
Richmond Equestrian Centre
Behavioural Trainer of the Year
Sophie Seymour Equestrian
Long Shot Stables
Bev Walton – Responsive Equine
Diversity in Business sponsored by Ride out Racism
Boys Ride Too Magazine
Confident Equine
Ebony Horse Club – Brixton
Retailer of the Year sponsored by Equilibrium Products
Equisign Tack and Feed
North Wales Horse Tack and Feed Conwy Valley
Equidry
Equine Service of the Year
Little Lodge Farm
Rob Bayes Photography
Rachael Robinson Art
Saddle Fitter of the Year
Poppy Webber – PeeWee Saddlery
Liz Pears – Buckets Animal Feeds and Tack Store
Holly Allan – Grange Saddlery
Horse Transporter of the Year
Avalon Horse Transport
Trot24Hour
Stealth Horse Transport
AS Equestrian Transport
Equine Dentist of the Year sponsored by Sharon Cooper BAEDT
Bee May Equine Dental Services
David Brown
Charlotte Stephens
Livery Yard of the Year sponsored by A Plan Insurance
Whitegate Farm Livery and Training Centre
Aldborough Hall Equestrian Centre
Growth Equestrian
Charity of the Year
Redwings Horse Sanctuary
Bob Champion Cancer Trust
Munchkins Miniature Shetland Rescue