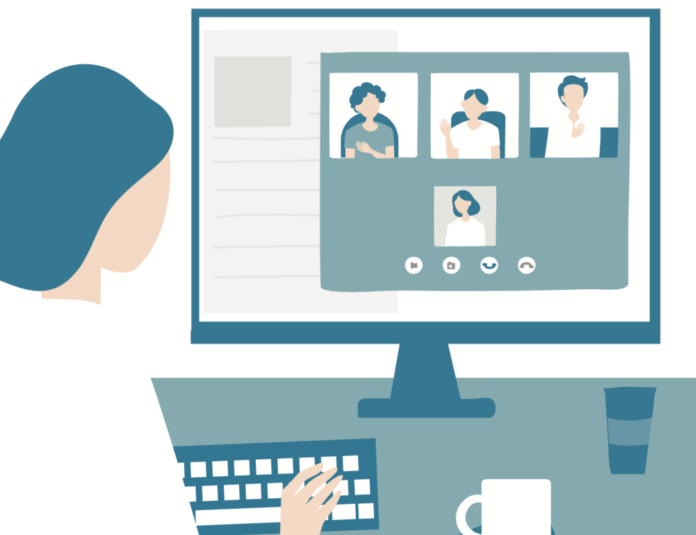 Working remotely means making best use of cost-effective communication systems. BETA's executive director Claire Williams shares her experiences.
As working from home or near-deserted offices becomes the norm, many businesses have teams scattered across various locations. Yet never has it been more important to keep in touch.
We may not be technology experts at BETA, but we've been trying and testing various systems to ensure we can communicate with members and other equestrian organisations at this crucial time.
Video conferencing is great because it gives participants some of the benefits of 'being in the room' with one another.
There are several free tools available, with most requiring you to register. The majority start by offering a free package which is generally more than enough for average use. Some require a licence.
Commonly used video conferencing systems work on mobiles, laptops or tablets - which is useful, depending on which devices colleagues have at home. We have tried the following:
Microsoft Teams – if you want to set up a meeting with this, you must have subscribed as part of a Microsoft package. However, an individual can be invited to be part of a Teams meeting without subscribing. Depending on the device used, you may not be able to see everybody taking part - often only seeing the most recent speakers.
Webex Cisco – this programme is free to use for the basic package, but you do have to register; and because demand is so great, it can take a day or two to respond and confirm. It works for large numbers, but experience shows that any more than 12 can limit the ability of everyone to contribute meaningfully to the meeting. It allows you to do power point presentations, share screens, write messages and 'put your hand up' to speak. For larger companies with strict IT security, the joy is that you can dial in using Skype but still be part of a Webex meeting. For those without access through a computer ie. no camera or sound, there is a telephone number you can call.
Zoom – this has become very popular, being used for conferences and meetings. It offers a full-featured Basic Plan for free with unlimited meetings but this has a 40 minutes time limit on meetings with three or more total participants. As with Teams, if you are invited to participate depending on the package the initiator has, there is no time limit.
Other solutions – these include Skype with video and/or sound for phone and laptop, What's App groups and FaceTime for which you need an Apple device such as iPhone or ipad.
CONFERENCE TELEPHONE CALLS
There is no longer any need to subscribe to a teleconferencing facility with the plethora of free web based platforms now available. Examples include simply using your conferencing facility on your iphone or android device, Skype, What's App in addition to many of the video conferencing sites such as Google Hangouts, Join.Me and Gotomeeting.
For voice only calls though, BETA has found WhyPay to be very effective. It's free (calls are included in bundled minutes from mobiles and landlines) once you have registered and received a conference room number and pin. You can schedule meetings and colleagues can dial in, also for free.
"DON'T USE THE MICROWAVE WHEN YOU'RE CONFERENCE CALLING"
There's been a surge in internet use since the public was told to stay at home. And with many working from home – while other members of the family want to stream their favourite film – it's clear why congestion can slow internet speeds.
Ofcom has issued advice to make your domestic broadband go further. For instance, the communications regulator warns that microwave ovens can reduce wi-fi signals… so don't go warming up soup while you're on an important conference call.
Other tips from Offcom:
Position your internet router as far as possible from other devices that may interfere with the signal, such as on a table or shelf rather than the floor.
Keep your router switched on.
If you're carrying out video calls or meetings, turning the video off and using audio will require much less of your internet connection.
Try starting those calls at irregular times, rather than on the hour or half hour.
For the best broadband speeds, use an ethernet cable to connect your computer directly to your router rather than using wi-fi.
Where possible, try not to use a telephone extension lead, as these can cause interference which could lower your speed.
Devices that can interfere with router signals include cordless phones, baby monitors, halogen lamps, dimmer switches, stereos and computer speakers, TVs and monitors.
Offcom also recommends the public makes calls on landlines where possible to relieve mobile networks. If you do need to use your mobile, it suggests turning your settings to 'wi-fi calling'.
Image by rawpixel.com