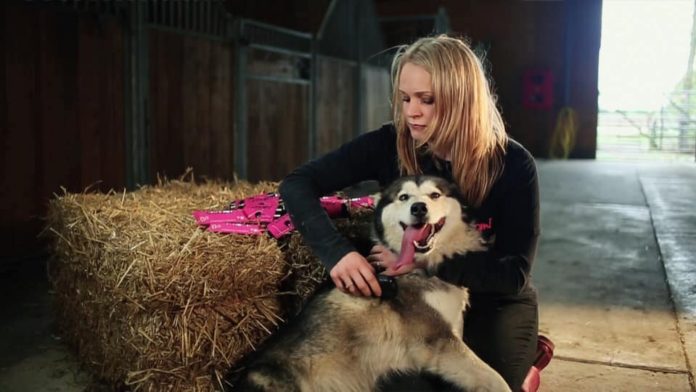 The inventors of a horse and dog grooming tool are to appear on Dragons' Den on Sunday week (8 March).
Viewers of the BBC 2 programme will see Charlotte and Chris Wright attempt to win investment for their Groomi device from the show's resident entrepreneurs.
The Cambridgeshire based couple's Labradors Rolo and Bailey are also part of the pitch. "I think they were less nervous than us," Charlotte told ETN after the filming.
"It was quite intense and nerve-wracking, but good fun too," she added. "The production team were really nice – and luckily we were able to answer all the dragons' questions."
Groomi is a designed to remove dead hair, dirt and dandruff gently but effectively from dogs' and horses' coats. Charlotte and Chris launched it in 2017 following market research during which they "combined all the positives and removed all the negatives from other products to create Groomi."
Shires is the exclusive distributor for the equestrian sector.
In Dragons' Den tradition, Charlotte is bound to secrecy over the outcome of their appearance on BBC 2 on Sunday, 8 March at 8pm.