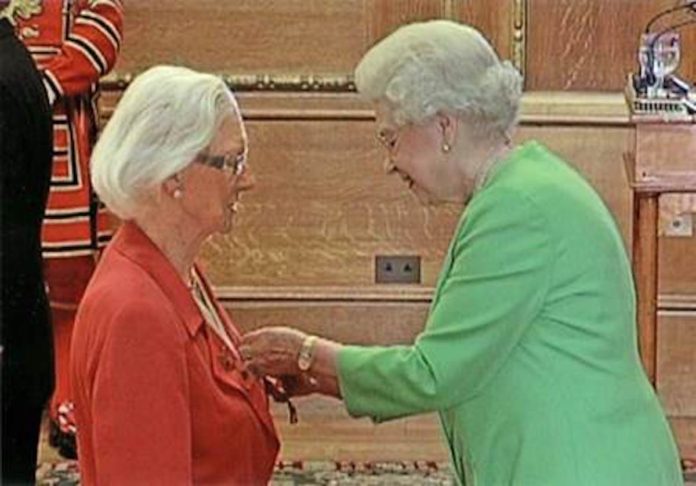 ETN looks back at the remarkable life of Marion O'Sullivan MBE, company director of D J Murphy, who died aged 90 on 22 May.
Marion O'Sullivan was the daughter of David John Murphy who began publishing PONY magazine in 1949.
In 1951, at the age of 22, Marion Murphy joined the family publishing company D J Murphy selling advertising space in PONY and Light Horse (later to become Horse&Rider).
By the late 1960s, Marion was managing the publishing business.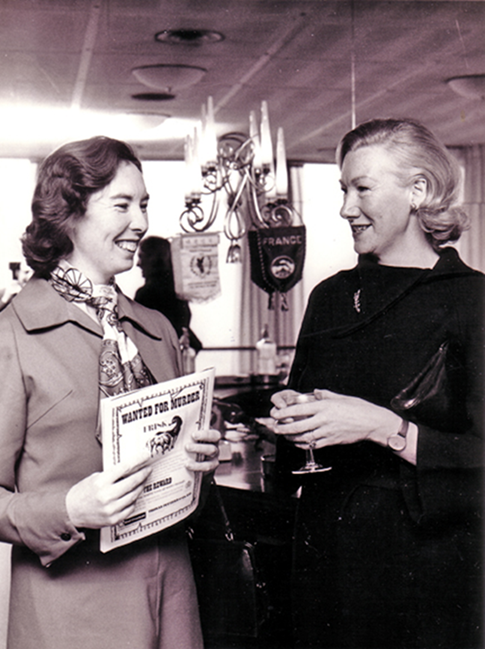 She later initiated the famous Martini Awards which highlighted equestrian successes and personalities for more than 30 years. Recipients were chosen by PONY and Horse&Rider readers.
In more recent years, PONY magazine - which celebrated its 70th birthday last year - was awarded the Periodical Publishers' Association (PPA) Magazine of the Year Award.
Other accolades for DJ Murphy included the IPN Publisher of the Year Award, along with a string of other brand related awards for PONY, Horse&Rider and other children's titles.
In 1955, Marion married a surgeon, Bill O'Sullivan, and they had two children. Their daughter Kate succeeded Marion as managing director of D J Murphy; while as a four-year-old, their son Michael was involved in a road accident which left him severely disabled.
Charities and celebrities
Marion's tireless work for charity began when she led a fund-raising campaign to create the Diamond Centre for Disabled Riders in Surrey.
Opened by The Princess Royal in the early 1970s, D J Murphy sponsored the centre's first pony, Cobnut. Marion also persuaded celebrities such as Roger Moore to attend its annual horse show. The centre has since introduced thousands of disabled children to riding.
Marion's commitment to horse-related charities has continued as she promoted the causes of World Horse Welfare, The Mare and Foal Sanctuary, Gambia Horse and Donkey Trust, The Brook, The Donkey Sanctuary and HAPPA.
Fostering loyalty
The mainstays of Marion's success in business have been fostering loyalty among her staff and building genuine, long-term relationships within the equestrian industry.
In 2009, she received the BETA (British Equestrian Trade Association) Lifetime Achievement award.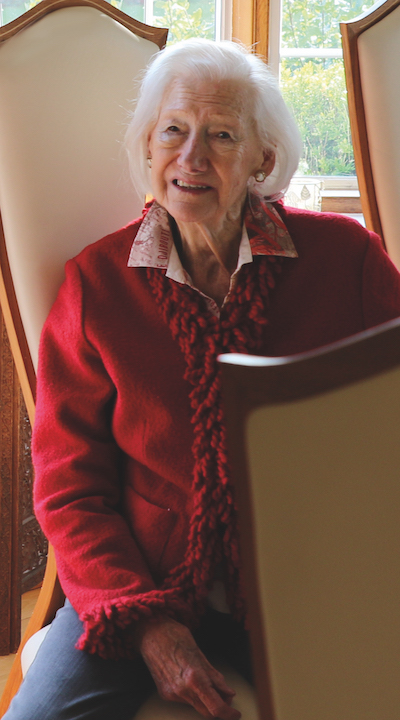 Among the many nominations BETA received, it was said of Marion that she is "unfailingly kind and full of ideas with suggestions always readily given with good humour and generosity. Her discreet and friendly approach makes her a joy to deal with."
Another nominator commented: "Marion's motivation has never been to make vast sums of money, but to provide her readers with information that would enable them to gain yet more pleasure from their sport and passion - horses."
Others emphasised how much Marion has contributed to the growth and success of the UK equestrian trade while expressing admiration for her as "an unassuming, natural, engaging and honest individual."
Said another equestrian business-person: "It's amazing to consider how long Marion has worked in the industry and how many of her customers she has watched and helped grow into the thriving companies they are today."
A private family funeral will be followed by a celebration of life later in the year.