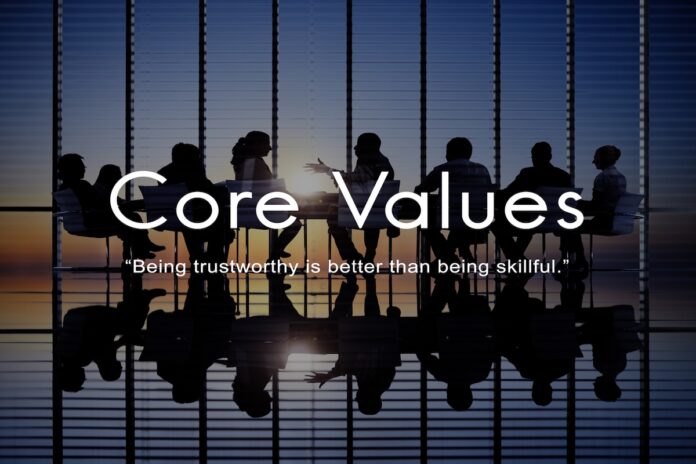 Brands are increasingly expected to have a social or environmental conscience. But how can you get it right?
Brands' involvement with social, political, economic or environmental issues is now mainstream.
Sometimes it reflects the views of a firm's founders or CEOs; or it can be purely marketing driven in a bid to generate awareness and sales by promoting specific charities and so connect with a brand's key demographic.
Welcome to cause marketing - where consumers expect brands to be clear about their values and take meaningful action on real world issues.
There are several different types of cause marketing. These include:
A company pledging to contribute a percentage or an amount of the product price to a charitable cause in exchange for the charity's grant of certain rights, including use of the charity's name on the product.
A company pledging to donate a certain amount or match donations made by its customers.
A company pledging to donate a comparable item to the non-profit as is purchased by the consumer. (For example, the old "One for One" Toms campaign where the company donated a pair of shoes for every pair of shoes bought) 
A company facilitating customer donations to the charity at the point of sale. 
But where there's marketing, there's the opportunity for misleading - and this is where consumer law steps in.
Cause marketing is regulated in the UK to protect customers from false or misleading promotions and to ensure that funds raised for the charity or cause are actually received by them.
Accordingly, companies that participate in this type of marketing need to ensure they comply with relevant UK legislation and rules around fundraising and charitable contributions.
How not to mislead: key requirements
When an arrangement between a company and a registered charity involves selling goods on the basis that proceeds will be donated, there are several legal requirements, including:
Written agreement: The company must have a written agreement in place with the charitable institution it proposes to raise funds for. This agreement must include details of what proportion of the price of goods will be given to the charity or how much the company will donate in connection with selling certain goods.
Funds: The company must pass the funds to the charity as soon as reasonably possible and, in any case, within 28 days.
Solicitation statement: When asking for money, the company must make a statement that the money will be paid to a charity. This statement must appear whenever and wherever it is implied that money will be paid to a charity. This solicitation statement must include specific information.
There may be situations where cause marketing campaigns are exempt from these requirements. An example is where cause marketing appears in a non-paid-for space, in the absence of a direct solicitation of donations.
What makes a successful cause marketing campaign?
Recently it was reported that Weird Fish had raised over £250,000 through its collaborations with Battersea Dogs and Cats Home and the Royal Society for the Protection of Birds (RSPB). Weird Fish donates £5 from each sale of its limited-edition t-shirts to these respective charities.
Other charity collaborations include:
Victoria Beckham, in collaboration with the Spice Girls, created a limited-edition t-shirt, referencing the Spice Girls' debut single Wannabe to celebrate Pride 2021. All the proceeds go to the Albert Kennedy Trust to combat LGBTQ+ youth homelessness in the UK;
Kurt Geiger, during lockdown, launched a We Are One range, including t-shirts, canvas bags and face masks, with 100% of the profits going to NHS Charities Together;
Sunspel partnered with British artist David Shrigley and used his exclusive illustrations on some of their most popular styles. They donated 10% of the profits to Stump up for Trees, whose goal it is to plant 1 million trees in the Brecon Beacons in Wales;
Stella McCartney asked 26 artists to create artwork for each letter of the alphabet as part of her A to Z Manifesto that represents the brand's values. 12 of the original pieces were auctioned with all proceeds donated to the charities of the artists' choice;
Boots 'you donate = we donate' campaign with The Hygiene Bank sees the health and beauty retailer donate four full-sized products for every kilogram that's donated to the charity in UK stores.
These successful campaigns ultimately have one thing in common – the cause and the company are well matched. Therefore the campaign comes across as genuine and authentic.
If done properly, cause marketing can be extremely effective, provide significant funds for charitable organisations and even promote change in the industry.
But it's not something that should be undertaken without thought and attention.
Practical top tips
Do your research and find the right cause that aligns with your business.
Ensure compliance with the relevant rules and regulations.
Engage your customers by encouraging them to get involved.
About the authors: Jessica Howard is a trainee solicitor and Stephen Sidkin is a partner at Fox Williams LLP (www.fashionlaw.co.uk and www.foxwilliams.com)
Image by rawpixel.com