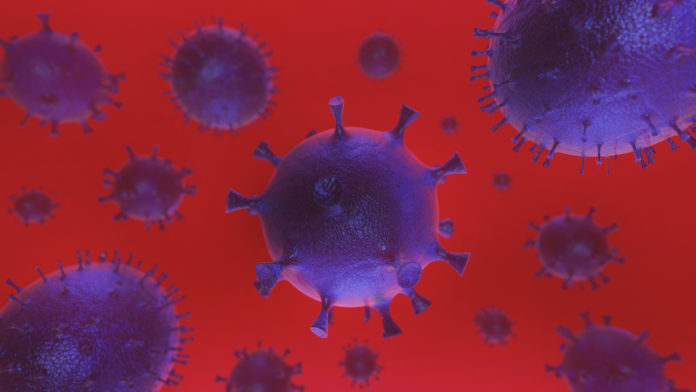 The cancellation of Badminton Horse Trials, announced on Friday (20 March), completed the decimation of trading opportunities across the 2020 show circuit.
Organisers said: "Badminton Horse Trials operates a refund policy and we will be in contact shortly with more information on how these will be processed accordingly."
As the sporting disciplines - including racing - suspended competitions, public equestrian activity in the UK has effectively ceased.
There is growing pessimism about the Tokyo Olympics going ahead; also how competitors will prepare and, in some cases, qualify.
The UK county show circuit, including Royal Windsor and Bolesworth, has been annihilated; one bright spot being Devon County's announcement that its show in May is "re-scheduled" for the end of August. There remains hope for a late season surge of fixtures.
October's Horse of the Year Show remains 'on', although contingency plans will be required for qualifiers.
INDUSTRY'S RESPONSE
More than ever, we all need our marketing presence to be strong and be ready to adapt as best we can to the changing situation." That was the message from British equestrian clothing brand Equetech. Managing director Liz Hayman added: "Many of our trade customers have bricks and mortar stores and are quite rightly concerned about a decline in footfall or enforced physical closure. But there is still a lot that retailers can do to promote their businesses and ensure they're at the forefront of consumers' minds. These include capitalising on their social media presence, sharing valuable content, top tips and advice to connect and engage with their customers.
While Caltech was keeping the manufacture of Horslyx going under strict Government guidelines at its Silloth factory, non-production staff were working from home. "This protects the employees vital to producing the product at one of the busiest times of year while also ensuring that the supply to distributors, retailers and end users can continue efficiently," said the company. The Horslyx UK sales team were also working from home, using technology to keep in touch with retailers and provide training where requested.
Loyal sponsors of equestrian sport have seen fixtures cancelled; notably the Blue Chip Winter Showjumping Championships ( April 1 – 5) and the NAF Five Star Winter Dressage Championships (8 – 12 April) both at Hartpury.
Retailer Millbry Hill emailed customers to tell them: "Rest assured, we are doing our best to maintain prompt supply, both online and in our stores, during this rapidly changing situation, and thank all our customers for their co-operation and understanding during this difficult time."
The British Equestrian Trade Association (BETA) has compiled detailed advice for retailers, including those who might have close contact with customers such as when fitting riding hats in store. See the April issue of ETN.
Equine charities are bracing themselves for an influx of abandoned and neglected horses as owners face economic uncertainty. Assuring people that its work helping horses will go on, World Horse Welfare closed its four UK rehabilitation centres to visitors, thereby losing valuable revenue. Bransby Horses, Redwings and The Horse Trust likewise. World Horse Welfare has produced some practical advice on cutting the cost of keeping horses without impacting on their welfare. (www.worldhorsewelfare.org/advice/general-advice/cutting-costs).
Subaru across the UK said its car dealerships across the UK would remain open – and fully sanitised.
Riding for the Disabled Association (RDA) closed its groups across the UK, disappointing 25,500 disabled adults and children who enjoy weekly equestrian sessions. The charity has also cancelled its regional qualifiers and national championships.
Distributor Zebra Products waived the £5 charge for its 'direct delivery service' to encourage retailers to offer their customers speedy drop shipment. Said managing director Simon Middleton: "This will speed up deliveries, minimise product handling and reduce packaging too." Relevant carriage charges still apply where applicable.
HLM Investment Group, owner of Westgate EFI and Science Supplements, pledged £500,000 to support equestrian stores struggling due to the coronavirus outbreak. "For those businesses looking for support and investment we are here to help, both for the short term, but also to provide growth opportunities for the future," said CEO David Mitson. He added that a number of investment programme options were available.
ETN is being published as usual – monthly in print plus our digital e-newsletter weekly. Find out about subscriptions or signing up to the newsletter at www.equestriantradenews.com If you would like to tell the equestrian industry how you are adapting to cope during the crisis – and/or ways in which your company is inspiring and helping others to keep going, please email editor@equestriantradenews.com