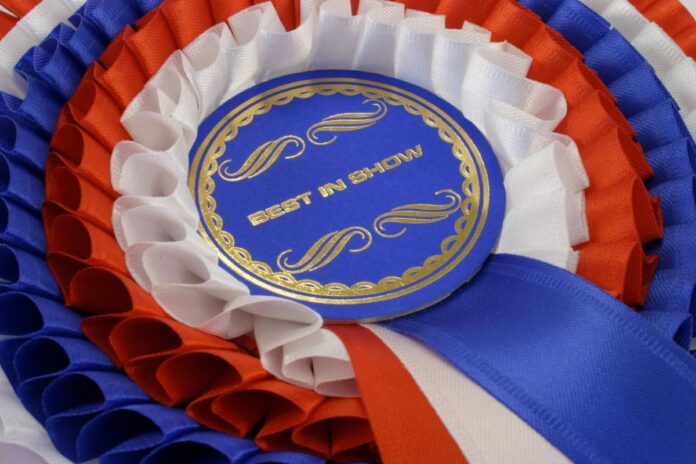 Awards for the Best Stands at BETA International were presented on the first day of the show (Sunday, September 11th) at the NAEC Stoneleigh.
The Best Large Stand (32sq m and over) was awarded to Perry Equestrian (stand 1-C10) and the Best Small Stand was won by Ethos (stand 2-F13).
A Highly Commended Award in the Large Stand category went to TopSpec Equine (stand 1-D6). In the Small Stand category, Highly Commended Awards were presented to Manuka Vets New Zealand (stand 2-F1) and Equidiet (stand 1-C17).
The judges – Fran Bos, Manager of Corporate Partnerships & Special Events at RDA, and Dr Diane Fisher, Chief Medical Officer of BETA – found it a difficult process with so many outstanding stands at this year's BETA International.
The judges said of Perry Equestrian's stand: "It is very well laid-out and we particularly liked the different coloured sections. It has a clear and clean appearance, and the staff on the stand are very knowledgeable about their products and friendly too. The company is moving towards a more sustainable future and that comes across very well on the stand."
In awarding TopSpec Equine a Highly Commended, the judges commented: "It is an attractive stand, which feels fresh and welcoming. We like the fact there is space to walk around the stand."
Fun images help to attract visitors on to the Ethos stand, said the judges. "It is very interactive and there is an easy-to-follow demonstration of how the products work. There is also a video showing where the ingredients of the products come from, and a clear message that the company is carbon neutral. The team are also wearing branded clothing to match the products, which is a good touch."
Manuka Vet New Zealand was praised for its great imagery on its Highly Commended stand. "Passion for the product comes through along with incredible scientific knowledge," said the judges.
It was a similar story on the Equidiet stand where the judges were given a great welcome. "It was great to hear the story behind the company's equine nutritional hydrotherapy product range, which is based on a personal experience, and to see a great demonstration of how it works. Visitors to the stand will feel engaged with this passionate approach."
BETA International is again open from 9.30am-6pm on Monday (September 12) and 9.30am-4.30pm on Tuesday (September 13).