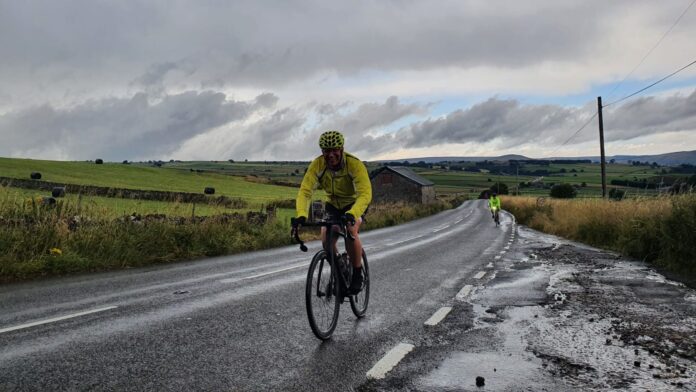 Epic journey forges closer links between both sorts of riders.
A CEO hopes a 280-mile, five-day cycle ride from Yorkshire to London will help forge closer links between equestrians and cyclists.
Sarfraz Mian, of bit specialist Neue Schule, completed the gruelling ride on 1 August along with 70 other cyclists.
The event, known the Jo Cox Way bike ride, was set up in memory of the murdered Batley & Spen MP. Neue Schule was a sponsor, along with Decathlon UK.
Sarfraz founded the ride five years ago: "I wanted to build on the work of the great British Horse Society 'Be Nice, Say Hi' campaign," he said.
"In conjunction with Cycling UK, it sought to raise awareness of how cyclists should react and respond when encountering horse riders on the roads."
The Jo Cox Way peloton encountered many horse riders as it made its way through the countryside.
"Thanks to the advice supplied, we felt much more confident when passing riders, as we know to drop our speed and make our presence known before overtaking wide and slow," said Sarfraz.
"As a company operating within the equestrian sector, we are keen to amplify these key messages among the cycling community and I am delighted that Neue Schule is playing such a hands-on role."
Jo Cox's sister Kim Leadbeater MP, recent winner of the Batley & Spen seat in a by-election, joined the cyclists for the ride.
"I never actually met Jo, but her belief in creating a fairer, kinder world for everyone really touched me and spurred me on to develop the Jo Cox Way," said Sarfraz.
Supporting the equestrian industry
Neue Schule is the main sponsor of BETA International. The trade show takes place next month (9 – 11 September) at the NAEC Stoneleigh. Visitor registration is open at https://beta-int-2021.reg.buzz/
Donations to the Jo Cox Foundation can be made at virginmoneygiving.com/fund/jocoxway2021.