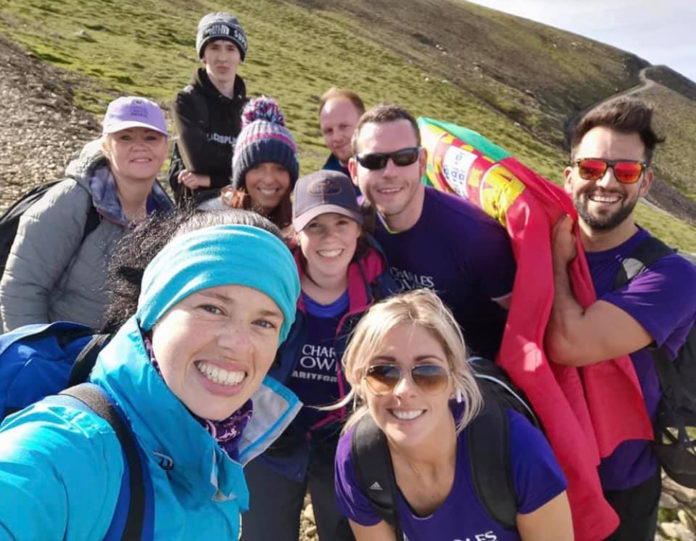 Staff from riding hat manufacturer Charles Owen walked up Snowdon, Wales's highest mountain, on 14 September.
Their mission was to raise funds for a trust in the name of equestrian safety pioneer, the late Roy Burek. Roy, the chairman of Charles Owen, died earlier this year aged 61 following a heart attack.
"We wanted to do something to raise as much money and awareness as possible in Roy's memory," said the team who conquered Snowdon.
"He was a hard-working man who put his life and soul into making the riding industry a safer place."
Participants on the Snowdon challenge included Staci Cullis, Emily Keenan, Kim Caldow, Mike Clarkeson, Eric Lewis, Dafydd Owen, Becky Jones, Michelle Jones, Lisa Pritchard, Claire Mitchell and Jorge Santos.
Next up for the Charles Owen adventurers is Scafell Pike - the highest mountain in England. Will Ben Nevis follow?
The name of the trust being established in memory of Roy Burek will be announced shortly. More information can be found here https://www.justgiving.com/crowdfunding/royburek