Rider rewards new sponsor with top level appearance.
Yasmin Ingham's selection to the British squad for next month's FEI Eventing World Championships couldn't have come at a better time for her new sponsor.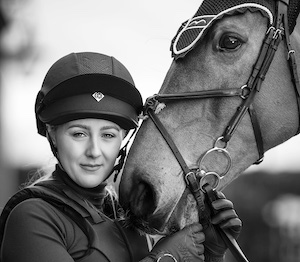 The Cheshire based, 25-year-old rider - who makes her senior championship debut with Banzai Du Loir - announced a partnership with Trickle Net earlier this month.
She joins Britain's reigning world champion Ros Canter and Olympic team gold medallists Oliver Townend, Laura Collett and Tom McEwen on the team heading to Pratoni del Vivaro in Italy on 14 – 18 September.
"Yasmin is a wonderful ambassador because she really understands why our products make such a difference to sport horse performance," said Ellen Chapman, founder of slow-feed haynet supplier.
Yasmin, who describes Trickle Net as "a game changer for my greedier horses' management", was runner-up at Kentucky Three-Day Event earlier this year.