"It allows me to sleep at night knowing my staff are safe."
The Taicer is a wearable tool which bleeps when people don't social distance.
The device also collects data to highlight hot spots in shops or offices where colleagues or customers have been getting too close.
It has been developed by Intelligent Sport Technologies (IST). The North Yorkshire based company's CEO Sarfraz Mian also heads equine bit supplier Neue Schule.
The Taicer was launched in June. It's since been augmented with data-capturing technology to give digital overviews of social distancing trends in workplaces.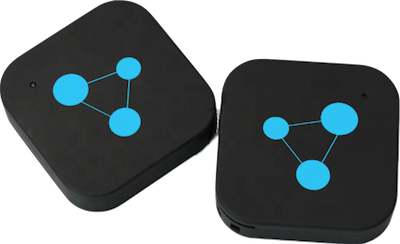 It aims to help provide a safe environment for businesses staying open during the second lockdown in England – and those bringing staff back to the workplace afterwards.
Gives confidence
Sarfraz Mian says the technology builds confidence in the corporate environment.
"It reinforces and supports the many excellent measures that employers have already taken to create safe working environments for staff," he explained.
"Having a system in place that not only alerts individuals when there has been a social distancing breach, but also records when it took place and for how long, is of tremendous benefit for companies.
"They can then analyse the reported data and introduce measures to ensure potential risks are addressed and minimised.
Scientists' recommendation
"Government scientists recommend that the maximum exposure between individuals outside their family and support bubbles should be 15 minutes from a distance of two metres. Thanks to Taicer, exposure is reduced to no more than a matter of seconds," says Sarfraz.
"As a CEO, it allows me to sleep soundly at night knowing that my staff are safe."
To find out more visit www.taicer.com
Image by Mohammad Fahim from Pixabay