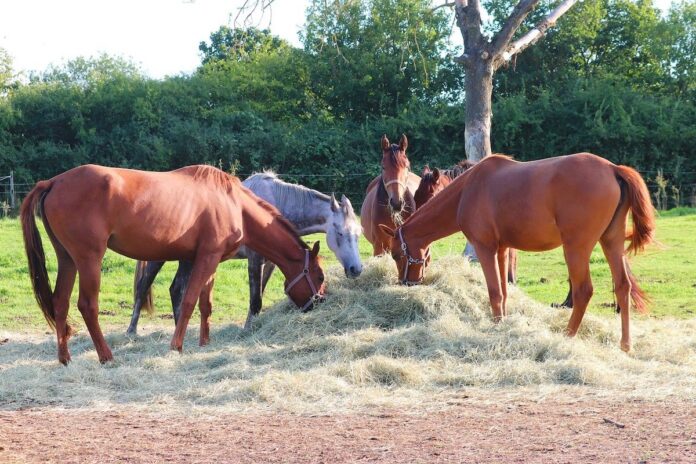 Show your appreciation by nominating them for a 2022 BETA Business Award.
Nominations are open for the 2022 Stubbs England Nutritional Helpline of the Year, one of a series of British Equestrian Trade Association (BETA) Business awards.
Sponsored by STUBBS ENGLAND for the third time, the accolade is designed to reward a feed company helpline that offers outstanding dietary support and advice to consumers who care for equines.
Many merchants also use feed helplines, before passing on the information to customers.
"We are extremely pleased to support this award once again," said STUBBS ENGLAND managing director Chris Bradwell.
"As a company, we are committed to excellence and highly regarded for our top-quality stable and tack room equipment. We wholly understand the importance of good nutrition on equine wellbeing and how vital it is for horse owners and riders to be able to access sound, professional advice. We are proud to play a part in reinforcing the essential work carried out by nutritional helplines."
BETA executive director Claire Williams added: "We are delighted to welcome support from STUBBS ENGLAND once again.
"The qualified nutritionists employed by feed manufacturers sit on the front line of customer care, answering hundreds of queries every single week. This award is a great way for owners, riders and members of the industry to acknowledge and celebrate all the hard work and dedication they put in."
BETA Business Awards celebrate high levels of achievement across the industry. Winners will be announced during the BETA Conference and Business Awards ceremony on 24 March 2022 at a venue in the Midlands.
Nominations for the STUBBS ENGLAND Nutritional Helpline of the Year award should be made by 31 January 2022. Forms can be completed online via www.beta-uk.org or www.stubbsengland.com, using the link Stubbs Feed Helpline nomination form or downloaded and posted to BETA, East Wing, Stockeld Park, Wetherby LS22 4AW, or emailed to agy@beta-uk.org