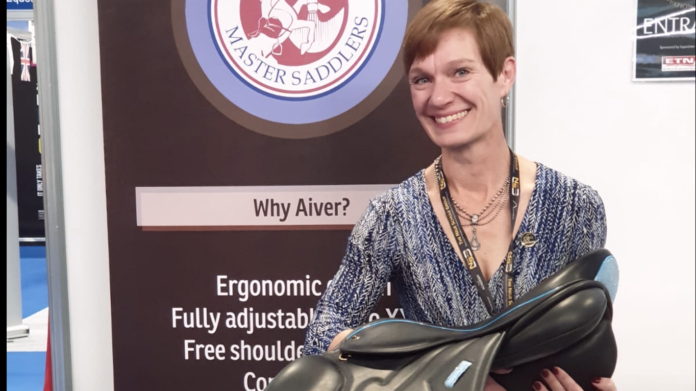 Aiver Saddles has been acquired by Denver, Colorado based Laura Still who has plans to extend the British made brand's reach in the United States.
The adjustable range of Aiver Saddles covers jumping and dressage styles. Girths and pads are also available.
"The English craftsmanship and heritage give these saddles great appeal," said Laura.
"It's very hard to find easily-adjustable saddles with this level of quality - and with the option for customisable additions such as different leathers and bling."
Laura grew in her American family's manufacturing business. With a Master's degree in business administration, she has worked in HR and business management including in Singapore and Australia.
Twelve years ago, she returned to the States to launch a coaching business helping business leaders develop strategic plans and communication skills.
Although a newcomer to the equestrian trade, Laura says she's always been "horse crazy" and especially loves dressage riding. "My daughter and I own three mares and spend a lot of time at the barn," she adds.
Laura has taken an SMS saddle fitting course and is working on earning her qualifications.
Meanwhile Aiver Saddles is looking to expand its network of fitters and agents and welcomes conversations with those professionals and businesses.