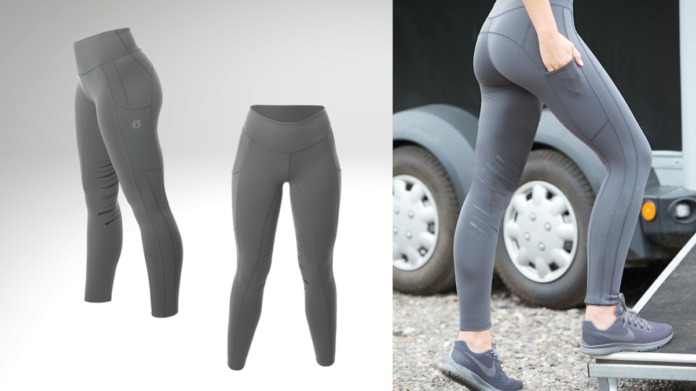 After wonky riding tights were highlighted by ETN (26 May), one brand bravely offered itself for scrutiny.
The new breed of riding tights is comfy, versatile, practical – and selling well.
But with full seats, lower leg socks and phone pockets often incorporated, they can have complicated seams… and unless these line-up on both legs, a twisting effect occurs.
Not a huge problem, you might think. But when riders go to great lengths to be symmetrical in the saddle, uneven legwear is irritating.
Equetech responded head-on to ETN's critique; the British equestrian fashion brand sent us a pair of its Inspire riding tights to test.
Tape measure at the ready
Our guinea pig was show rider and producer Robyn-Jayne Hadland. Like her peers, the twenty-something is particular about which products she's seen in – and needs robust gear for long days on the yard.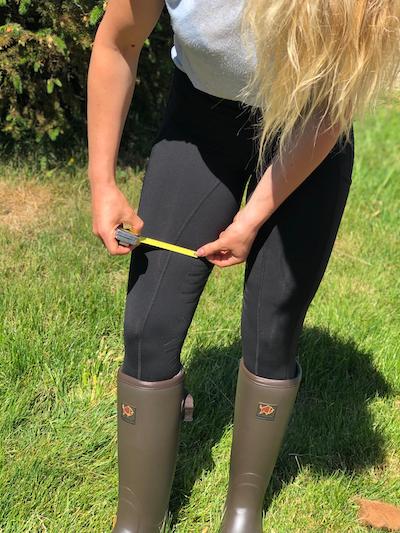 Robyn-Jayne declared the Equetech Inspire "really stylish with a nicely cut waistband and lovely feeling material."
Then out came the tape measure…. And – yes – all was equidistant between the different seams and sections on respective legs.
And the overall verdict? "They get a big tick for being level, and they're pretty cool to ride in. I could wear them all day, and probably will!" said Robyn-Jayne.
Tech spec
Pull-on Equetech Inspire riding tights (RRP £47.95) come in a technical four-way stretch fabric for great shape retention.
They have a silicone grip to the inner knee strapping and feature the brand's logo to the back.
Two thigh pockets are each large enough for a smart phone, there's a grip hem panel and wide, comfort waistband.
Equetech Inspire riding tights are machine washable and quick drying. They come in navy, black, grey and beige across the sizes.