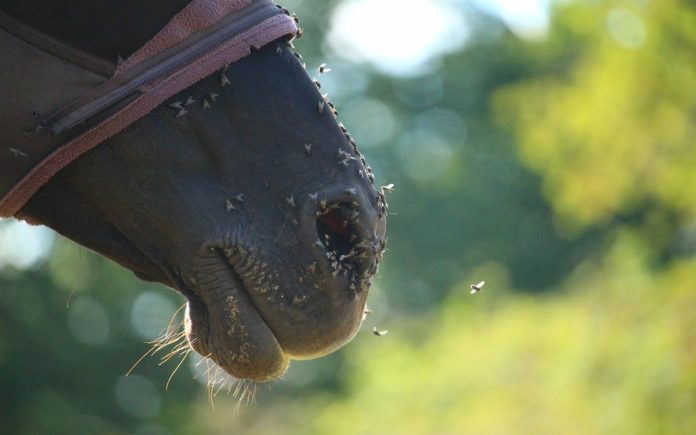 Horses can help themselves to this natural deterrent to biting insects.
As warm weather continues, biting insects are on the wing.
The Horslyx Garlic Balancer offers a natural solution for owners who are keen to avoid their horses becoming distressed by flies and bites.
The product - which horses love to lick - includes pure garlic oil.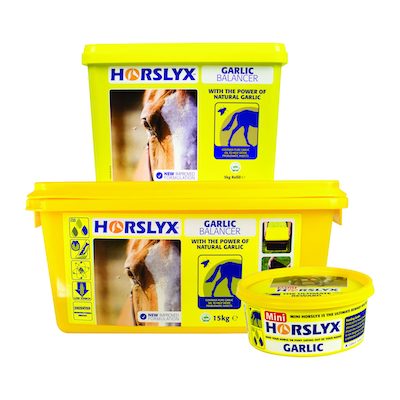 When garlic is absorbed into a horse's bloodstream, its highly pungent compounds cause the body's natural secretions to become odorous and repellent to many flying insects, explains the team at Horslyx.
The Horslyx Garlic Balancer is scientifically proven by researchers at the University of Aberystwyth to be effective against biting insects and to help alleviate the irritation caused by sweet itch.
Extra benefits
The benefits of Horslyx Garlic Balancer go much further than repelling insects.
Garlic also has natural antibiotic properties, supporting the immune system, and contains the antioxidants sulphur and selenium, says the manufacturer of this British made product.
There have also been studies showing that garlic supports healthy breathing, keeping the equine respiratory system in peak health.
Balancing act
As well as pure garlic oil, Horslyx Garlic Balancer contains a blend of vitamins, mineral and trace elements.
A balancer is an excellent addition to any horse's feeding regime but is particularly important when a horse is fed a forage-based diet.
In the summer, many equines are turned out for longer on good quality grass. As owners begin to watch their horses' weight, they may cut out hard feeds altogether and a balancer ensures they get all the vitamins and minerals they need.
In addition, Horslyx are great boredom busters for hoses that might be stabled during the hottest part of the day.
Horslyx Garlic Balancer is available in 650g, 5kg and 15kg tubs which can be placed in the field or stable so that the horse can self-regulate.
Further details of three independent research studies by the University of Aberystwyth looking into the effect of the Horslyx Garlic Balancer on flies can be found here.