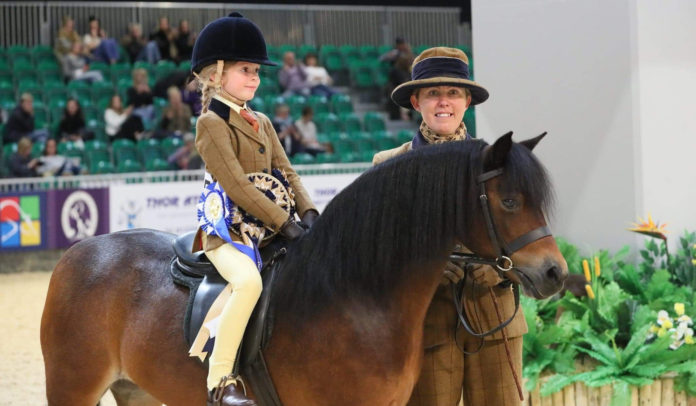 "It was a fabulous day," said TopSpec's managing director Katy Mickle after a Dartmoor pony ridden by her daughter and bred by her mother became a 2019 Horse of the Year Show reserve champion.
Springwater Tamara, ridden by Elizabeth Mickle and produced by Sarah Newbold, scored her success in The Feed Shed Mountain & Moorland Mini Pony of the Year. The bay mare was bred by Elizabeth's grandmother Nicola Tyler, nutrition director of TopSpec.
Tamara and Elizabeth's championship result was all the more remarkable as they were runners-up to Lucy Richardson's Welsh Section A pony Thistledown Van-Der-Vaart. Ridden by her daughter Lilly, the legendary grey was making HOYS history by taking the title for an unprecedented fifth consecutive year.
Springwater Tamara is fed TopSpec Comprehensive feed balancer plus a little TopSpec Linseed Mash during the show season.