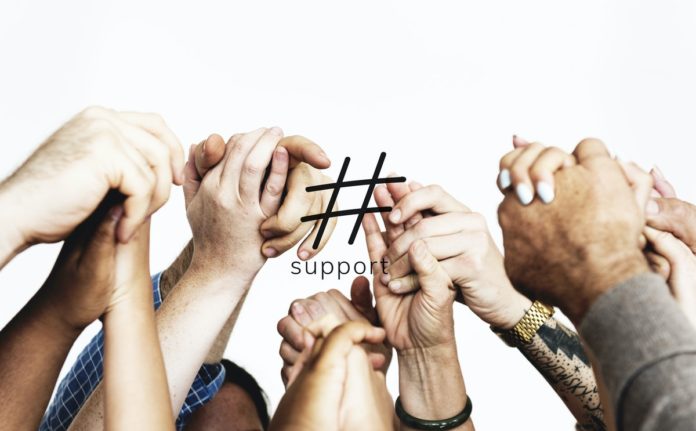 Now's the time for solidarity and support, says letter-writer to ETN.
Dear Sirs,
There's no doubt that equestrian businesses are feeling the pinch as a direct result of Covid-19 and lockdown.
Many of us in the industry are self-employed, and anxious about not being able to earn and how long this will go on for.
We all caught in the same storm; however we are not all in the same boat. For some, the struggle is real in terms of making ends meet. For others, this is an opportunity to hunker down, reflect and be with family.
The numbers of those in trouble will increase over time. Wealth can't buy health, but money does put horse feed in the barn and food on the table.
Acts of kindness
I've observed so much kindness among the equestrian community in the past four weeks.
The postponed client asking if I would like payment now for the future saddle fitting appointment.
The saddle supplier/manufacturer understanding that payments due are going to need breathing space while loans and funding are applied for.
The livery yard owner taking on additional work free of charge to ensure horses' routines and welfare are not impacted by the owners' visiting rota.
The thoughtful messages and calls from competitor saddle fitters asking 'how are you doing?'
Then there are equestrians and officials dropping their guard; unearthing hidden talents and sharing videos, poems and stories to keep us entertained.
In a sector where most paddle their own canoe, there is definitely something positive coming from this crisis. Solidarity.
A special thank you
I would like to say a heartfelt thank you to Claire Williams, executive director of BETA.
In the same calm manner as the government's daily update is delivered, Claire and her team are working hard for our industry. Updates are clear, relevant and useful. Thank you, Claire and team, for your help and support in these troubling times for equestrian businesses.
Finally - if we all commit to helping at least one other person in our equestrian community, we might just make a difference.
No one has missed the boat; it's going to get tougher. Let's do our best to keep supporting each other. Many small acts of kindness mean a lifeline for others.
Stay safe everyone.
Steph Bradley, Freedom Saddlery, Chester.
Image by rawpixel.com