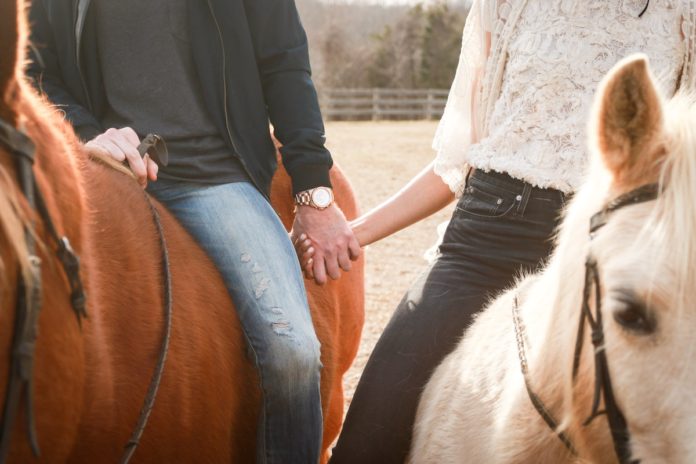 Posing with a horse is recommended for romance.
The key to finding 'the one' via online dating apps is to include an animal in your profile picture.
Horses are third on the list of top match-makers, only just behind dogs and cats.
Nearly three-quarters of those looking for love told researchers from Onbuy.com that seeing a potential partner with a pet got the heart beating faster.
And of those, 72% said hanging out with a horse swung Cupid's arrow in the right direction.
And what not to engage with? Sadly for snakes, they don't prompt many proposals – apart, perhaps, from other snake lovers.
Photo by Anna Claire Schellenberg on Unsplash