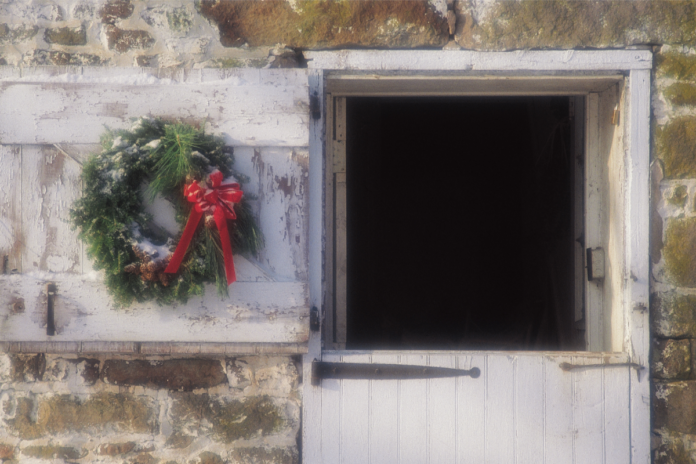 His belly is full – and he's got a new job.
An old horse abandoned with no food and water is enjoying life in a new home this Christmas.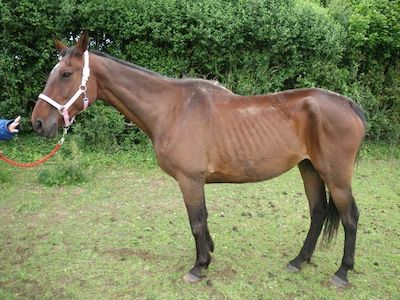 Twenty-year-old bay gelding Maddison was found in poor bodily condition and taken in by the RSPCA. He's now been found a new home as a companion horse by the Blue Cross charity.
"He's doing amazingly well," says Maddison's new owner Michelle who has two other horses.
"He's now in his forever home with us and will only know love and a full belly."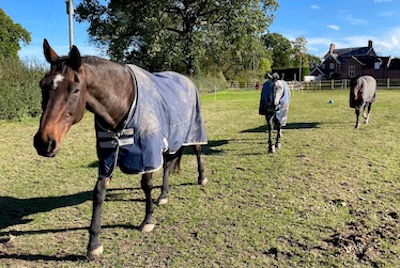 Michelle hopes Maddison's story will inspire other horse owners to take on an older horse as a companion.
"Because our other two horses live at our home and only have each other, it was a nightmare trying to even just ride as they would get extremely stressed being left alone," she explained.
"Having Maddison has changed all that as they always have a friend with them. It's been a game changer."
When owners struggle
Owners who are struggling to care for their horses due to the rising cost-of-living or illness should get in touch with a charity sooner rather than later, says Clare Bevins, horse welfare supervisor at Blue Cross.
"We can take horses into our rehoming centre or help to find new homes through our Home Direct service, where the animal stays in their home until we find a new owner," she added
As well as rehoming horses and pets, Blue Cross runs a network of pet food banks and provides essential vet care. To donate, visit www.bluecross.org.uk/support