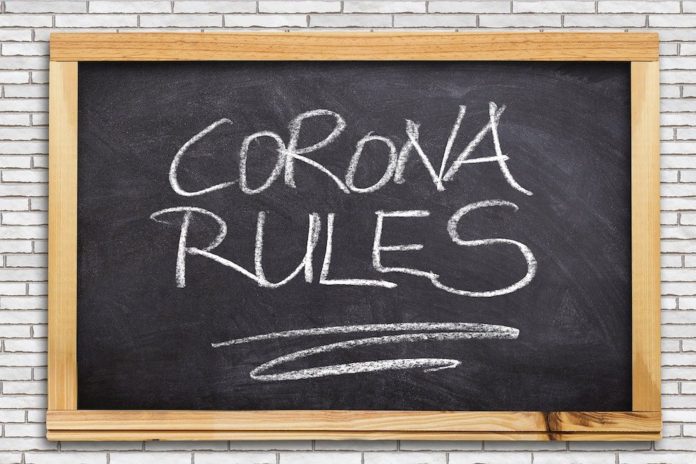 Covid-19 continues to decimate equestrian activity and business.

Showjumping, dressage and endurance competitions are cancelled until the end of May, and eventing until further notice.


Horses whose 12-month vaccination booster expires during the lockdown will have to re-start their programmes. Vets are providing emergency cover only, and vaccinations are considered routine treatment - so are not provided for under the guidance. The British Horse Racing Authority (BHA) has extended its requirement to 12-month boosters, from nine months, for the remainder of 2020.


Travelling to care for your horse, or to work for those who are employed in the care of horses, is allowed under the current Government restrictions provided the correct protocols are in place.


There has been debate about whether it's appropriate to ride during the coronavirus outbreak. In its latest briefing, the British Equestrian Federation comments: "We would ask all riders to make an informed decision on whether to ride or not. If you do make the choice, we urge you to please ride within your means, wear up-to-standard safety equipment, avoid any high-risk activity and stay within the boundaries of your yard environment."


Spoga's organisers say they're "cautiously looking ahead" to the trade show scheduled for 6 – 8 September in Cologne, Germany. "[In the] post-corona era, trade fairs will take on a special role, namely that of reviving industries and companies," said a spokesman for Spoga's venue Kolnmesse. Should Spoga be postponed or cancelled due to coronavirus, Koelnmesse will reimburse exhibitors who do not wish to take part on a revised date.


Royal Mail introduced changes to its depot hours and deliveries from yesterday (6 April). Because more people are at home, Royal Mail says it's able to deliver the vast majority of items on the first attempt. So, with fewer people collecting items from Customer Service Points (CSPs), the largest of these will only be open between 7am and 11am, and others between 7am and 9am. All CSPs are closed on Wednesdays and Sundays. Customers are urged only to visit CSPs where absolutely necessary. Royal Mail continues to redeliver items for free.


Horse&Hound is continuing to publish weekly. "We're replacing cancelled sport reporting with special issues, series and expert comments," says editor-in-chief Sarah Jenkins, "as well as keeping readers up-to-date with how the current crisis affects them as horse owners, riders and competitors."


Neue Schule has waived its dropship service and reduced the postal charges to £2.50 plus VAT."We want to get products to your customers quicker and with fewer touch points," says operations manager Jonny Worth. Neue Schule has cut its charge for shipping to retailers too; it's now £2.50 plus VAT for up to five bits – with free delivery for six or more.


The RSPCA has launched an emergency appeal supported by comedian Ricky Gervais to keep its rescue teams out on the frontline saving animals through the Coronavirus crisis. Animal rescuers at the charity have been designated key workers by the Government. The RSPCA is caring for nearly 900 horses, a number that's expected to grow as its rescue teams bring in more equines in need.

IN OTHER NEWS…
Nestlé Purina PetCare has acquired Lily's Kitchen. The cleverly marketed pet food brand was created 12 years ago in founder Henrietta Morrison's kitchen in London. It's now said to be worth £85 million in retail sales across 6,000 stores in 30 countries.
Image by Gerd Altmann from Pixabay