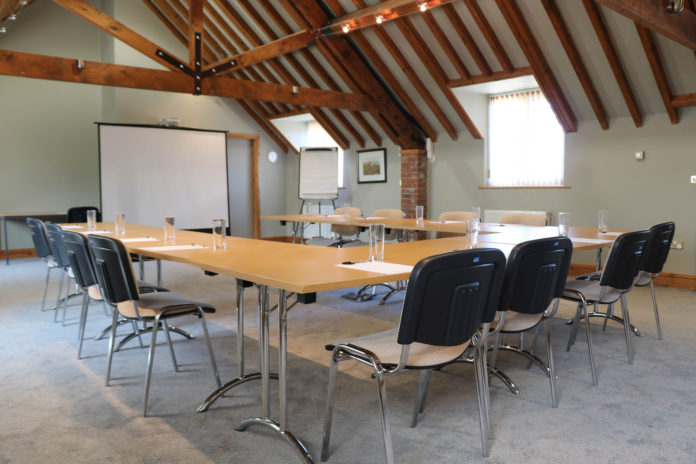 A Lincolnshire based equine charity is making its meeting and conference facilities available to businesses.
Bransby Horses invites firms and organisations to tour the site to see what's on offer this Wednesday (26 February). Later dates can be arranged too.
The charity's corporate facilities include The Lodge, which is surrounded by pony paddocks. The single-story building has meeting space for up to 60 people, presentation facilities, kitchenette, toilets, storage, tables, seating and patio doors.
Also available for business use is the Clifford Marshall Building which holds up to 50 people, has attic eaves, smart décor, comfortable furniture, toilet facilities and windows at each side.
The on-site Feedroom Café can cater for conference delegates and corporate guests. And of course, the charity's resident horses and ponies are never far away.
"This is a calm and peaceful place, with great facilities," says Bransby Horses' events co-ordinator Vicky Varney. "If you're looking for a unique location for a business event, an equine charity with visitor centre really is something very different indeed."
Bransby Horses rescues, rehabilitates and rehomes hundreds of equines. The site is spread across 660 acres.
Daily room rates are from £85 and catering from £4.95 per person. All profits from business bookings are used to fund the charity's work.
This week's tours take place at 9am and 1pm on Wednesday, 26 February and take one hour. For more details visit https://bransbyhorses.co.uk
To register your interest in a tour, click here