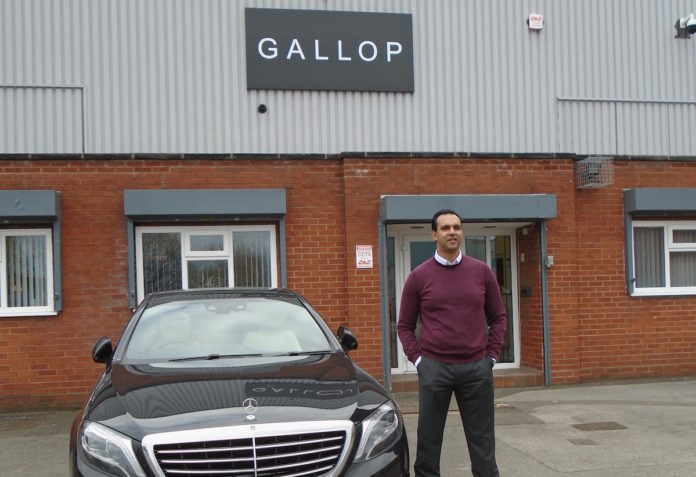 … Even though firm was operating legally under Covid-19 rules.
Gallop Equestrian's premises was visited by police on Tuesday (7 April).
Four officers arrived at the Tipton, West Midlands site in two marked vans and ordered it to be closed.
"We felt completely powerless," said business owner Bobby Taak. "We were told that if we didn't close immediately, there would be an official order and we would be prosecuted."
It was only after British Equestrian Trade Association (BETA) executive director Claire Williams intervened that Gallop Equestrian was cleared to carry on trading.
Claire canvassed West Midlands Police chief constable Dave Thompson and Defra Secretary of State George Eustice on Gallop Equestrian's behalf. In a series of letter and calls, she explained how the company – a member of BETA - was indeed complying with Covid-19 regulations.
The police appeared to have identified the wholesaler as a customer-facing retail business. There was never any questioning of Gallop Equestrian's health and safety, social distancing or hygiene provisions for staff.
West Midlands Police confirmed on Thursday (9 April) that the company can continue to operate.
"It was so good to have Claire [Williams] and BETA in my corner," Bobby told ETN. "Without her intervention, I don't think we would have got the resolution."
Police sweep in
Initially, Bobby wasn't concerned when the police vans swept into his premises at 2pm last Tuesday. He was working remotely and could see them on the security cameras.
The business, which supplies a full range of equestrian items to retailers, was operating at full capacity with Covid-19 measures in place.
"Prior to this, I was aware that the police were doing spot checks in the area to make sure businesses that were open were adhering to two metre social distancing," said Bobby.
"I knew we were doing everything correctly, so when the police arrived, I left it to my office manager, thinking it was a routine inspection."
But he was wrong. "The police were saying that as a 'non-essential' business we had to close. I told them that we don't have public coming in, and that trade customers do their ordering online or by phone and we dispatch orders."
Bobby was put through to the officers' duty manager, showed them Gallop's website and explained some more… All to no avail.
"We were told we had to order our staff to leave with immediate effect," said Bobby, who managed to keep the officer talking long enough for DPD to collect that day's orders.
Then another problem loomed. Gallop had a big container delivery due the following day with potentially no staff on hand. Eventually, the police agreed to a three-hour window for a minimal team to unload it.
Bobby called BETA for advice.
"Some would have rolled over and closed"
Being a BETA member has been "a lifeline" in dealing with the police and navigating the Covid-19 guidelines, adds Bobby.
"If it wasn't for Claire getting involved and taking it to a senior level… we would be closed now. A lot of businesses would have rolled over and given up."
While he firmly believes that "your biggest wealth is your health," Bobby says it's important for firms to strive to continue trading during the Covid-19 crisis if they can do so safely. 
"Companies that can still operate, even to reduced capacity, should still do it."
Gallop Equestrian employs nine people and has not furloughed staff. "So that's nine livelihoods," says Bobby, who treated his team to a half day's holiday as a 'thank you' for working through a difficult situation.
"Then there is everybody in the chain that this [coronavirus] is affecting. Retailers, who are selling essential agricultural, feed and pet products, are our end-users – and they need us if they are to keep going.
"Those companies that can put in the extra effort now will be in a stronger position [when the outbreak is over]."
Right to trade
BETA member companies are receiving regular briefings about their right to trade under Covid-19 regulations.
"On occasion, there would appear to be a disconnect between Government guidelines and police enforcement," said Claire.
"I was happy to help Gallop Equestrian as a BETA member business working within the regulations and supporting retailers that are legally trading," said Claire Williams.