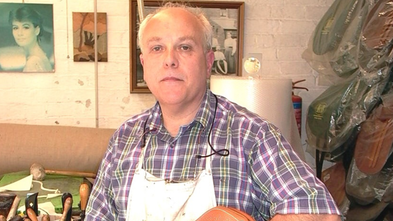 Three Walsall jobs saved as brand switches factories.
Bliss of London has taken on the production of Keith Bryan Saddlery Co saddles following owner Keith Bryan's retirement.
All models will be supplied from Bliss of London's Aldridge factory which is near Walsall. The former Keith Bryan Saddlery Co factory, in Lime Street in the town centre, has closed.
"We've effectively moved Keith's factory into our factory," said Nikki Newcombe, managing director of Bliss of London.
"During the change-over, Keith has been coming in regularly to help us get set up," she added. "We're pleased we can continue to supply his customers with Keith Bryan saddles."
The move also means that two saddlers and a machinist keep their jobs, having been taken on by Bliss of London.
Keith Bryan Saddlery Co is known for its hand-made, top quality saddles. Best known models include its polo saddles, a big seller in America, and Pathfinder branded endurance saddles. The company also caters for specialist markets such as Icelandic horses.
Established in 1983, Keith Bryan Saddlery Co has over the years been a regular winner of the 'best made saddle' award at the National Saddlery Competitions.
Keith, a long-time advocate for British made saddlery, is a past president of the Society of Master Saddlers, for whom he has also lectured.
ETN understands that Keith retains the Keith Bryan Saddlery Co limited company, and the Saddle Devil adjustment machine which he invented.