Remind customers to restock with this essential as they prepare to do more riding as lockdown is eased.
Riders are keener than ever to snatch some summer riding from the jaws of coronavirus.
But with horses perhaps not as fit as they might be, and working on hard ground, a gradual return to normal work is advised.
Animalintex is a versatile product that's handy to have in the first aid kit at times like this.
The famous poultice and dressing from Robinson Animal Healthcare can be whipped out to treat many conditions. It's also the only one of its kind to be licenced by the Veterinary Medicines Directorate (VMD), indicating its efficacy, safety and consistency.
Animalintex contains boric acid to kill infection and promote healing, and tragacanth to draw out dirt and infection and reduce inflammation.
Layers of absorbent material, padding and a low adherent wound facing layer complete the product.
Treating common ailments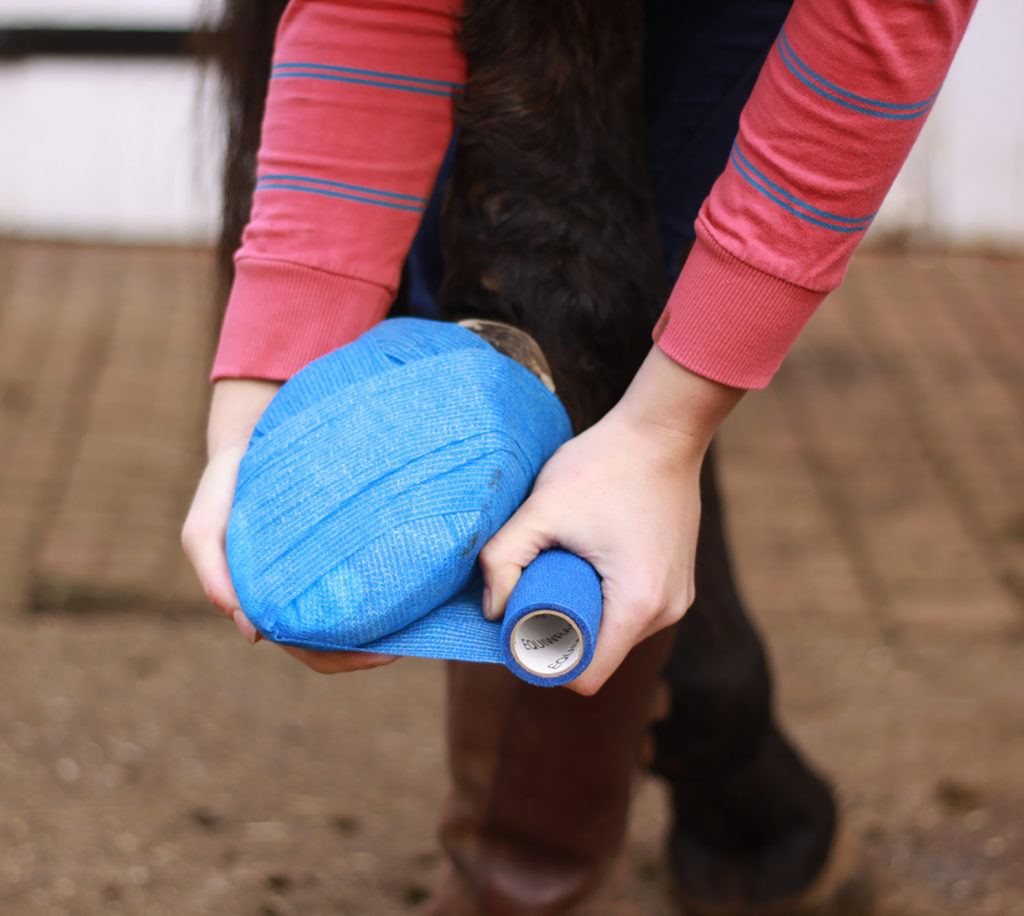 For a bruised sole,a common cause of equine lameness in summer,Animalintex should be applied as a hot, wet poultice, every eight hours for up to three days. This will improve blood flow to help reduce swelling, while the warmth provides comfort and pain relief.
During strenuous training, concussion is more likely on hard ground. And this may result in inflammation and swelling, plus injuries to tendons and muscles. Animalintex can be used as a dry padding to help relieve inflammation and can be highly effective for treating slight sprains. It can also be used cold from the refrigerator for additional cooling.
Foot abscesses usually occur after a puncture wound to the sole of the hoof. Once the pus has been drained by a vet or farrier, the foot should be cleaned before applying Animalintex to draw out any remaining infection. Warm poulticing, graduating to drier dressings works best.
Whatever the type of injury, Animalintex poultices should be changed at least once every 12 hours.
Animalintex Hoof Treatment consists of convenient pieces of the product, ready cut and shaped to fit the sole of a hoof.
As well as having a well-stocked first aid kit, horse owners should be urged to contact a vet in the event of injury, illness or lameness.
Image by Alexas_Fotos from Pixabay