Winners emerge from nearly 17,000 nominations from the horsey public.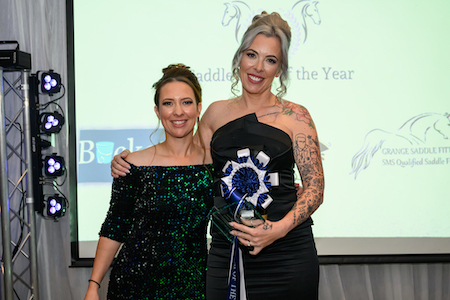 North Lincolnshire based retailer Equisign Tack and Feed and saddle fitter Poppy Webber of Peewee Saddlery are among the winners of the 2022 Equestrian Business Awards.
More than 270 guests gathered for a black-tie dinner on 29 October for the event's second annual celebration of the best equestrian services.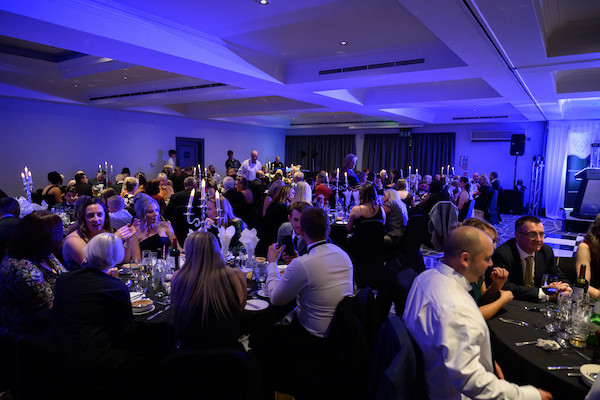 The Equestrian Business Awards is organised by Katy Wright. A school-teacher who loves horses, Katy wanted to create an awards scheme for the equestrian industry ever since she once worked in a tackshop.
This year, 16,734 nominations were received from the public for businesses from across the equestrian world.
The winners received their prizes at an awards ceremony held at The Village Hotel in Nottingham. Presentations were interspersed by dinner and followed by dancing until the small hours.  
2022 Equestrian Business Awards – the winners are…
Retailer of the Year sponsored by Equilibrium Products – Equisign Tack and Feed - North Lincolnshire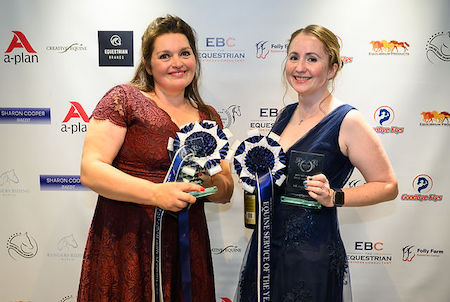 Social Influencer of the Year sponsored by Creative Equine - Dr Diane Fisher - All the King's Horses
Riding School of the Year sponsored by Online Horse Showing - East Boldon Riding Centre - South Tyneside
Livery Yard of the Year sponsored by A-Plan - Whitegate Farm Livery and Training Centre – North Wales
Equine Therapist of the Year sponsored by Folly Farm EC - Lucy Bell Veterinary Physiotherapy
Groom of the Year sponsored by Goodbye Flys - Jillian Scott- The Clipper Queen - Scotland
Diversity in Business - Confident Equine
Equestrian Tech of the Year sponsored by Equestrian Brands - EC. Pro
Equine Dentist of the Year sponsored by Sharon Cooper BAEDT - Bee May Equine Dental Services - covers southern England
Farrier of the Year - Andy Payne - Swindon
Charity of the Year - Redwings
Behavioural Trainer of the Year - Bev Walton - Responsive Equine - Halifax
Horse Transporter of the Year - AS Equestrian Services - Lincolnshire
Saddle Fitter of the Year - Poppy Webber - Peewee Saddlery - South Lincolnshire
Event Venue of the Year - Richmond Equestrian Centre - North Yorkshire
Instructor of the Year - Gemma Collison Freelance – Suffolk
Equine Service of the Year - R. Robinson Art – Essex
A Lifetime Achievement Award was announced by TV presenter Clare Balding via video link. The winner was 90-year-old Tess Hardy MBE of Pakefield Riding School, Lowestoft.