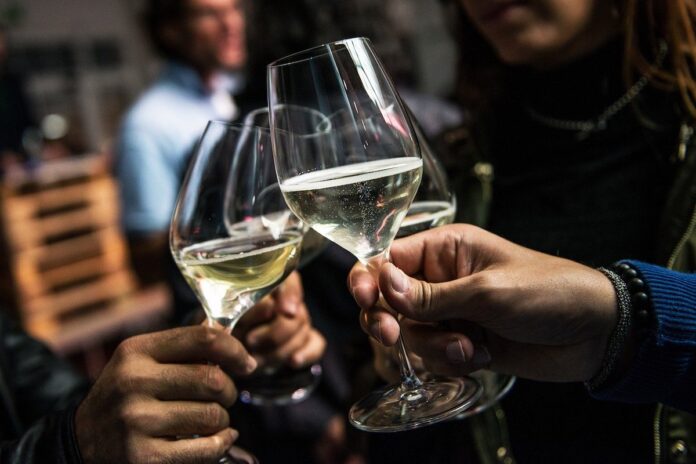 It's pizza and Prosecco all round for worthy winners.
J M Somerville Animal Feed and Pet Foods in Kilmarnock have scooped the top prize in a retail display competition run by feed company TopSpec.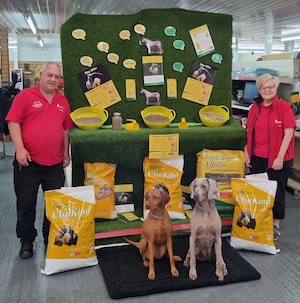 Based around a £2 off promotion on TopSpec UlsaKind Cubes, the store topped its region before being crowned national winner.
The judges were impressed with the way J M Somerville caught the public's eyes with its informative display.
"It was packed with information, tips and advice. The team had gone to a big effort and were worthy winners," said TopSpec regional director (north), Suzi Law.
"The display also gave customers the chance to see TopSpec UlsaKind Cubes with open bags, and this was a big draw."
J M Somerville won £100 M&S vouchers and a pallet of TopSpec UlsaKind Cubes.
"We were delighted to win the national competition. We'll use the vouchers for a pizza and Prosecco evening," said Anne Torrance of the store. 
"The problem-and-solution theme the team came up with was very imaginative. And having the feed bags open helped the staff engage in conversation with customers."
The store recently celebrated its 42-year anniversary.
Dogs at work
Anne's two Weimaraners are very much part of the team at J M Somerville.
Elke, the grey 12-year-old, and four-year-old red coated Rubi spend every working day in the store.
"They are always ready to meet and greet the customers," says Anne. "People love them. In fact, I think more customers come in to see them than us!"
The dogs' lunch break is spent playing in the field next to the store's warehouse. And when they get home after a busy day working in retail? "They sleep!" said Anne.

ETN loves to spread the word about the dogs that work with you in the office, shop, factory, warehouse, works van or while you're working from home. Send pictures and tell us about your 'dogs at work' to editor@equestriantradenews.com
Header image by Roberta Radini