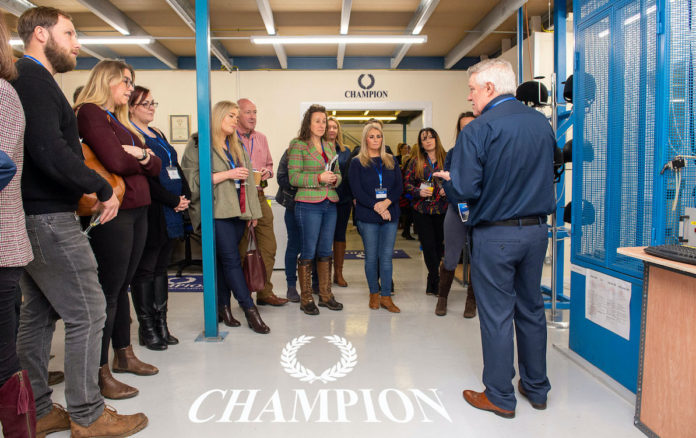 "We test all our products to destruction" says company.
Riding hat manufacturer Champion has ramped up its safety testing capabilities with a new on-site laboratory.
On 11 March (before coronavirus restrictions), equestrian industry leaders were invited to the company's Cardiff headquarters for an open day, factory tour and official launch of the Champion Testing Laboratory.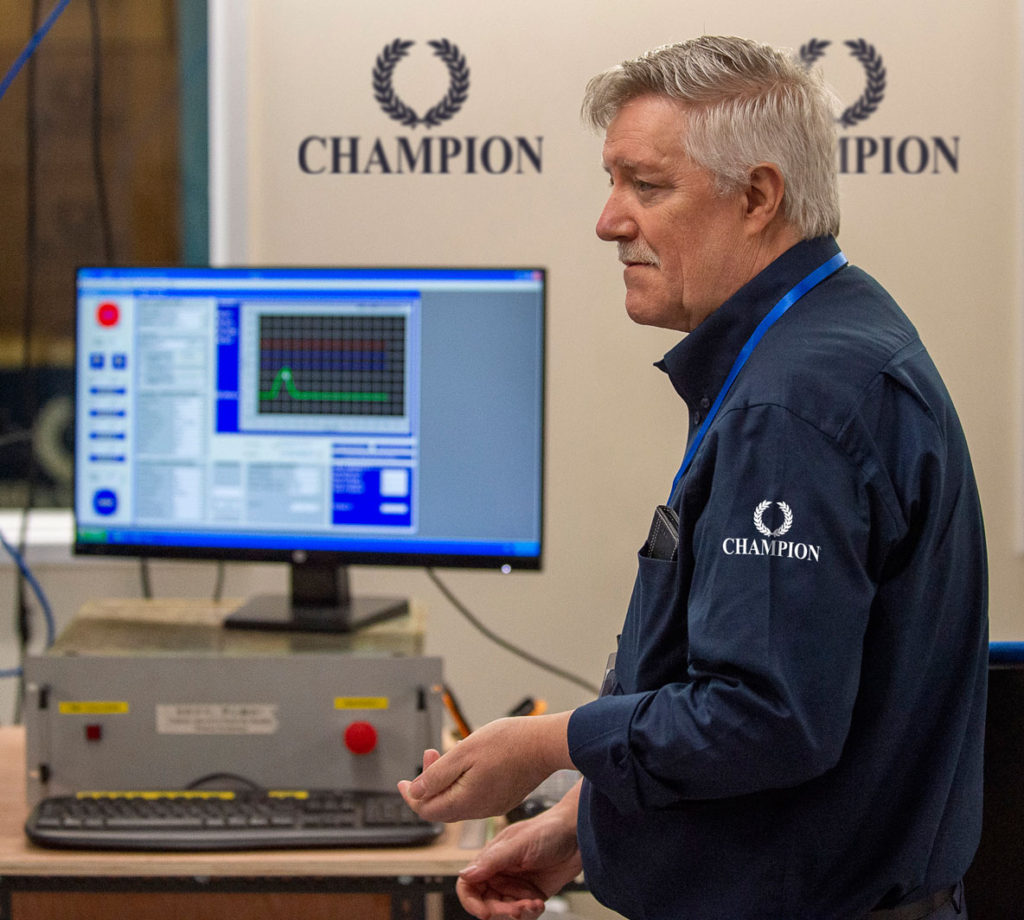 "We have always had an on-site test rig, and rigorously tested all of our products before considering placing them on the market," said Champion brand manager Helen Riley.
"Exploratory testing forms a large proportion of our annual test costs which run in excess of £200,000. We really do test all our products to destruction.
"Our new, state-of-the-art test lab will enable us to increase our exploratory testing significantly. And having the ability to test new and novel materials easily and quickly on site will improve our research and development capabilities even further.
"Our aim is to achieve testing capabilities for all accident scenarios and, with the addition of rotational force testing, Champion is at the forefront of new developments and new products coming onto the market."
Five areas of testing
After BETA executive director Claire Williams had performed the official opening ceremony, guests watched Tony Palkowski (pictured above), chief technical engineer at Champion Manufacturing, put the new safety testing equipment through its paces.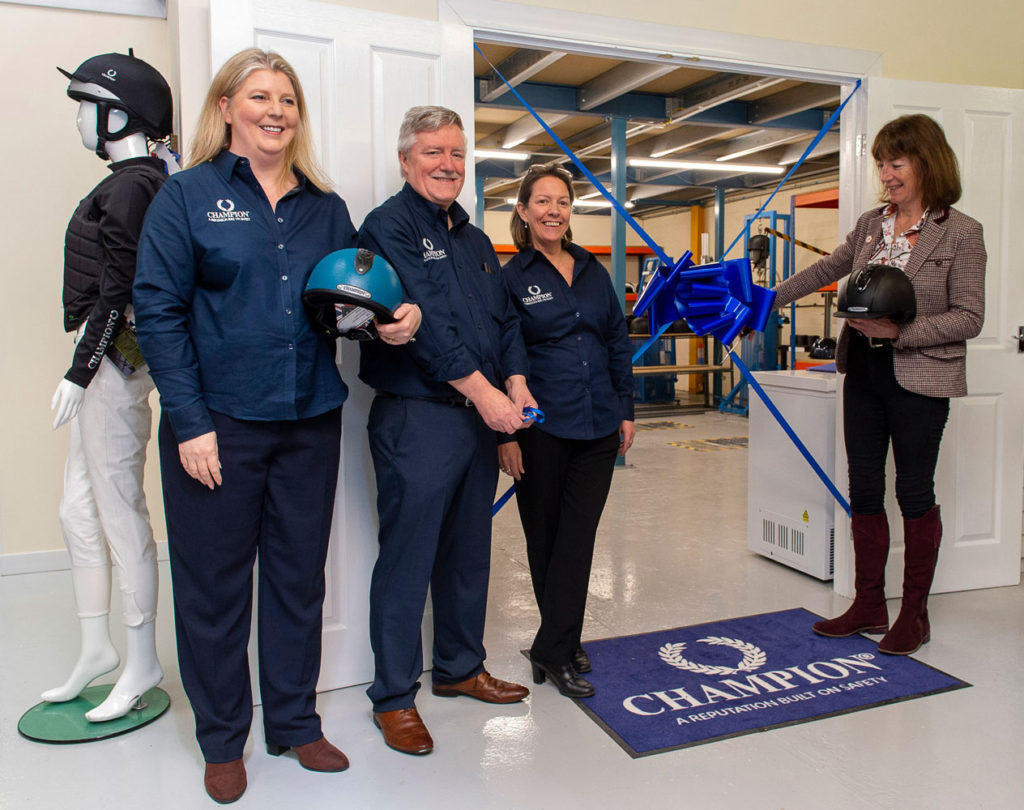 The five main areas of helmet testing - penetration, crush, shock absorption, harness strength and stability - can now be tested at Champion's Cardiff factory, with plans for extra testing capabilities.
Champion products continue to go through the same external certified testing channels, including batch testing by BSI (British Standards Institution).
The new safety lab enables internal safety testing, assists with research and development of new products and new technologies, and allows the company to test for accident scenarios beyond those required by testing regulations and standards.
The open day was hosted by Sarah-Jane Fedarb, managing director of Champion Manufacturing and daughter of company founder, the late John Ayres.