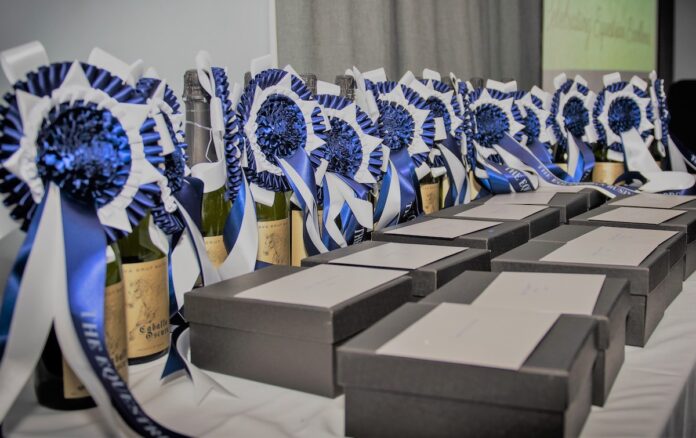 Celebrating hard-working horsey heroes.
A retailer and a saddle fitter are among the recipients of 2021 Equestrian Business Awards.
The series of national awards was started by horse owner and primary school teacher Katy Wright.
Having seen the equestrian industry pull together during the pandemic, she wanted to celebrate hard-working businesses and professionals.
The winners received their prizes during a gala evening in Nottingham on 22 October, hosted by equestrian commentator Sam Gerrard-May.
The awards judges were saddle fitter Sarah Rymer, equine dentist James Arkley, farrier Ashley Berry, trainer and show producer Samantha Osborne and businesswoman Georgina Fletcher.
Winning retailer
Retailer of the Year went to The Fussy Filly. The physical store is based at the headquarters of HAPPA in Burnley, Lancashire and uses its profits to fund the equine charity's work.
The Fussy Filly recently expanded its premises. Its online store, relaunched during lockdown, is thriving.
Saddle fitter of the year
Laura Nickel of Amayzing Saddlery was named Saddle Fitter of the Year.
Laura started the business in 2007 after saddlery training at Walsall College of Technology. Initially based in a shed on a livery yard, three years ago Amayzing Saddlery moved into large premises in Linwood, Renfrewshire.
Roll call of 2021 Equestrian Business Awards winners
Riding School of the Year - Team Tutsham
Horse Transporter - Amanda Beal Equine Transport
Retailer of the Year – The Fussy Filly
Farrier - R Abbiss Farriers
Event Venue - Cobham Manor Events
Livery Yard - AW Equestrian Services of Halifax
Vet Practice - Buckingham Equine Vets
Equine Dentist - Field of Equitation
Instructor - EKW Dressage
Equine Therapist - Peak Performance Therapies
Equine Service - Cleanfields
Saddle Fitter - Laura Nickel of Amayzing Saddlery
Groom - Horsefit UK
Behavioural Trainer - Melanie Watson of Instinctive Horse Training