Prizes go to talented craftspeople.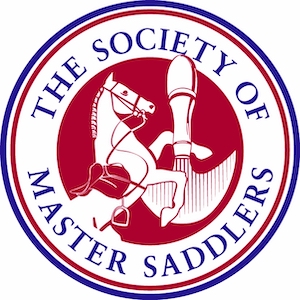 Saddlers, apprentices and trainees competed for top awards in the Society of Master Saddlers' competitions held during last week's BETA International at the NAEC, Stoneleigh.
Held in the Saddlery Pavilion, the competitions showcased leatherwork made in front of a live audience over the three-days.
Prize money was donated by The Worshipful Company of Saddlers.
"As ever, we were delighted that the competition brought a lot of interest from visitors to the trade fair and it was wonderful to see so many people," said Hazel Morley of the Society of Master Saddlers (SMS).
In an open competition for a ready-made leather decoration for any occasion or celebration, judges Helen Reader - SMS President, Lucy Atherton - Prime Warden of The Saddlers' Company and Suzie Fletcher – of TV's The Repair Shop, awarded first prize to Gabrielle Mitchley from Saddlers' Den for her leather corset made for the Fae Winter Ball.
Charlotte Cheesman from SES Saddlery took second place for her boots holding Christmas candles, while Penny Dixon claimed third place for her summer and winter solstice decoration.
Apprentices shine
On the first day (Sunday), apprentices training at the Saddlery Training Centre in Salisbury each made a raised and double hand-stitched browband.
The winner was Charlotte Cheesman of SES Saddlery, with Gabrielle Mitchley of The Saddlers Den taking second place, having both impressed the judges Helen Reader and Catherine Baker.
On the Monday, Capel Manor College students made an Irish martingale, double hand-stitched. Students taking part were Bonnie Dale, Harriet (Harri) Bruce, Filip Lazic and Victoria Oram.
Judges Laurence Pearman and Chris Taylor, chose Harriet (Harri) Bruce to take the winner's prize and Bonnie Dale the runner-up spot.
Tuesday saw Amy Biggs, Stephanie Smith and Tamsin Goldie from the Saddlery Training Centre each make a leather waist belt.
Judges Helen Reader and Frances Roche awarded first prize to Stephanie Smith with Amy Biggs taking second.