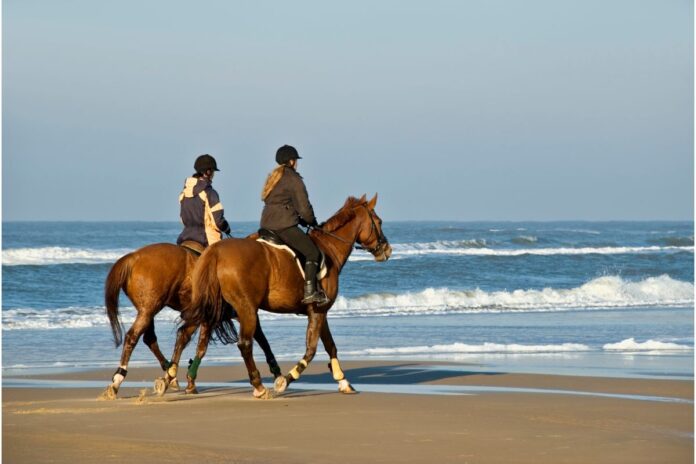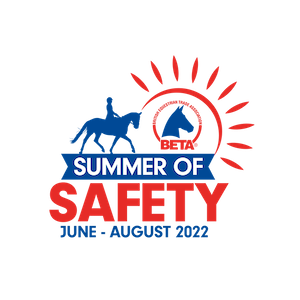 "There's a huge amount we can do to help protect ourselves," medic tells equestrians.
The British Equestrian Trade Association's (BETA) Summer of Safety is underway for 2022.
It's the second year of the campaign designed to inspire, educate and encourage people to embrace safety in all areas of their equestrian lives.
BETA's Summer of Safety runs until September with support from equestrian retailers and manufacturers, plus the equestrian sporting disciplines.
"We're passionate about safety and spend a lot of time working with our member companies and other organisations to help make sure everyone is aware of how they can help protect themselves," says Claire Williams, executive director of BETA.
"Of course, things like hats and body protectors are part of the campaign, but we are looking to create a real 360 approach to educate people around all aspects of their equestrian life."
The summer-long campaign includes live events and online content from riders, manufacturers, equestrian bodies, BETA's chief medical officer Dr Diane Fisher, and more.
The Summer of Safety is supported by BETA member companies with competitions and information across the association's social media platforms.
"Being a major trauma and emergency medicine consultant, I see so many injuries and it just makes me painfully aware of how important it is that we all do everything we can to protect ourselves," said Dr Fisher.
"We're never going to be able to remove all the risks associated with equestrian sport, but there is a huge amount we can do to help protect ourselves, and that's why the Summer of Safety is so important."
The Summer of Safety includes many different aspects of equestrian safety, from hats and body protectors to handling horses from the ground, stories from riders, feed safety - including NOPS, tack safety, and more.
To keep up to date with the campaign, see www.beta-uk.org, follow on Instagram @beta_equestrian, and on Facebook /betaequestrian.