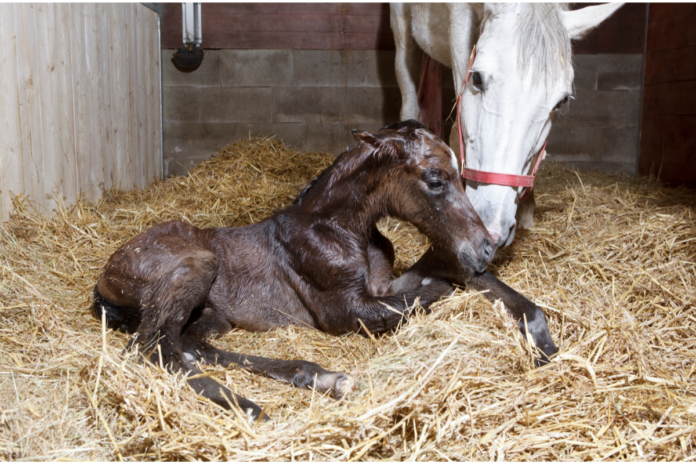 Research on foaling risks and training aids impresses the judges.
Danielle Mullin is the winner of the 2022 BETA (British Equestrian Trade Association) Equine Thesis of the Year Award.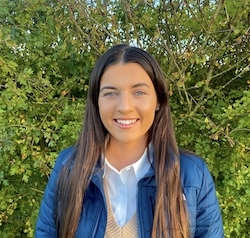 The University of Limerick equine science graduate analysed thousands of difficult births during a decade of foalings at two Thoroughbred studs in Ireland.
Danielle was presented with a trophy and £200 cash prize after four finalists had presented their theses to a panel of judges during an online event on Sunday, 30 October.
A highly commended award went to Olivia Hammond who graduated in equine therapy and rehabilitation from Bishop Burton University Centre. Olivia studied the effect of a training aid on horses' striding and head and neck position.
Since finishing their studies, of which their award-winning theses were part, Danielle is working for a Thoroughbred stud, while Yorkshire based Olivia is a self-employed equine practitioner.
"Bringing research to life"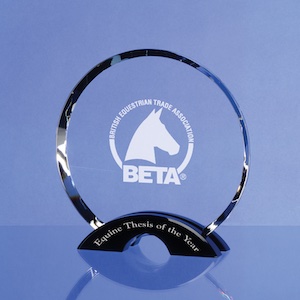 The judges praised all four 2022 BETA Thesis of the Year finalists' dedication to their studies during a testing time.
"We congratulate each of the finalists on the completion of their degree and dissertation whilst challenged by the Covid-19 pandemic," said Georgina Crossman who headed the four-strong judging panel.
"Their presentations expanded on their written dissertations, bringing their research to life.
"Olivia Hammond showed an in-depth understanding of her research throughout her presentation.
"Danielle Mullin's dissertation highlighted an issue within Thoroughbred breeding that should be a concern for all breeders, while her presentation built on this and underlined the risks of breeding from any mare."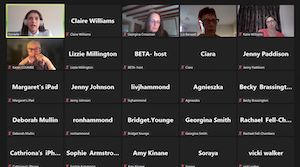 This is the seventh year BETA has run the competition which recognises the best in undergraduate study across the UK and Ireland. An audience from the public, industry and academia watched the finalists' presentations online.
Universities and colleges offering equine-related degrees are each invited to submit one entry of an undergraduate dissertation for the annual BETA Equine Thesis of the Year.
Following preliminary judging, the following made it through to Sunday's final:
● Bishop Burton University Centre – Olivia Hammond.  Thesis: The effect of the German string training aid on equine stride length, tracking distance and head and neck position. 
● Harper Adams University – Jenny Johnson. Thesis: The effect of kinesio tape on the surface temperature of the forelimb superficial digital flexor tendon of polo ponies when applied beneath polo bandages during exercise.
● Hartpury University – Lizzie Millington. Thesis: The immediate effects of an equine physiotherapy intervention on spinal kinematics.
● University of Limerick – Danielle Mullin. Thesis: An analysis of Dystocia in Thoroughbred mares in Ireland.
The judges were Dr Georgina Crossman – a research consultant and owner of GK Crossman Consultancy; Katie Williams – the technical and product development manager at Dengie; Karen Coumbe – a vet for more than 35 years and co-founder of Bell Equine in Kent; and Liz Benwell – editor of Equestrian Trade News.