Appointee's earlier career was inspired by an advert in ETN.
Catherine Morris – formerly the Society of Master Saddlers' (SMS) development officer - has joined Abbey England as marketing analyst.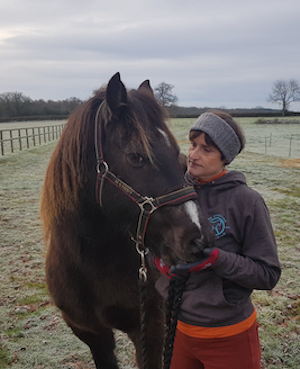 Catherine's CV includes account handling for Cadbury Trebor Bassett, the supply of medical devices and managing technical textiles.
She took up saddle fitting after seeing an advert for a course in ETN.
After training with saddler David May, Catherine spent seven years working as an independent MSFC (Master Saddle Fitting Consultant) through her Towcester, Northants based business, Breathe Saddle Fitting.
At Abbey England, Catherine will help develop the business's understanding of its customers' supply needs, and identify opportunities for growth
"We are thrilled Catherine has joined our team," said Richard Brown, CEO of Abbey England. "As a qualified saddle fitter, she brings a wealth of experience in the sector, alongside good industry knowledge to assist with our marketing initiatives."
Catherine says she's "really excited" to be joining Abbey England.
"When I first qualified in 2013, Abbey England was recommended to me as the go-to for flocking and repair supplies."
Business photo created by the team at Freepik