The trade gets inventive as April's price hikes kick in.
'Affordable' smaller pack sizes are tempting cash-strapped consumers to keep spending while sampling new products.
The month of April is seeing soaring living costs as fuel, food, power, and council tax costs all go up.
While the equestrian industry has traditionally survived hard times comparatively well, consumers seemed genuinely spooked this time by inflation and the Ukraine war.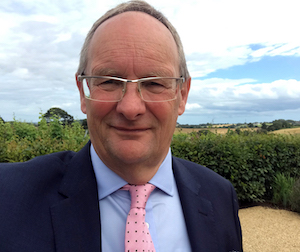 Simon Parker is Henry Bell's trading director with responsibility for global trading and purchasing of raw materials for animal feeds.
"The price of raw materials began to increase well before Russia invaded Ukraine, with poor harvests in the UK and Europe," he tells ETN in an interview for our May issue.
"So we were already lacking in volume, but then the prices rocketed, as Ukraine and Russia produce 20% of the world's wheat and maize, and a considerable quantity of oil seeds, such as sunflower."
Since the last harvest, he added, the price of wheat [a major ingredient in animal and horse feed] has increased by more than 70%, barley by 90% and maize by around 50%.
"There is no doubt that we are going to see significant increases in the cost of animal and equine feed," concludes Simon.
Smaller sample sizes
As the makers of Mars Bars demonstrated years ago, adjusting pack sizes is often more effective than slashing prices.
Already some feed balancers sell very well in 15kg sacks; while Henry Bell's EquiGlo 10 Minute Beet has set a trend with its 18kg bags for under a tenner.
Now, as consumers look for savings, other suppliers are responding with the positive message that smaller packs encourage sampling of new products.
Nettex has re-launched its V.I.P. supplements range – now available in 1kg and 1.5kg sizes as well as the existing 2kg tubs.
The aim, says the company, is to "offer a new smaller size making the range more affordable for all. Smaller [tubs] help to incentivise potential new users to try the V.I.P. range, with loyal customers still able to purchase the larger sizes."
Meanwhile Dodson & Horrell is offering three of its bestselling lines - Build Up Conditioning Mix, Sixteen Plus Mix and Pasture Mix - in 2.5kg tubs (RRP £5).
The offer, available only to retailers with a digital sales platform, follows a trial of the handy sizes at Your Horse Live last November. The current offer runs until the end of this month (30 April).
Dodson & Horrell, too, sees the promotion as a means to encourage consumer sampling.
"For stockists who perhaps haven't recently or previously stocked these D&H products online, this offer gives them the opportunity to run beneficial trials - securing customer interest and demand to then move on to ordering full size product SKUs," said a spokesman.
Fingers crossed
It takes a catastrophe for owners to give up their horses. And suppliers look set to support the trade this summer with imaginative ways to help retailers offer their customers value for money.
While the summer's plentiful grass and long, warm days offer respite for horse owners, autumn/winter 2022/23 could be tough. Many will be hoping for a kind hay and straw harvest – fuel and fertilizer prices permitting.
If your company is offering special promotions, incentives or deals to support retailers, do let us know. Email editor@equestriantradenews.com
.