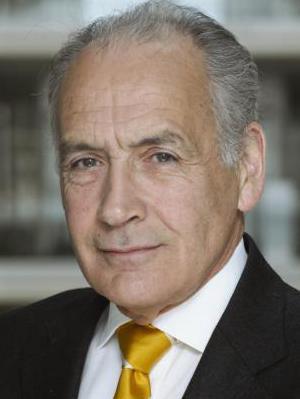 Visitors can learn about safety standards, HR issues, worming, saddle fitting, social media and equine nutrition – and earn CPD points - during January's show.

Top-class presentations are the hallmark of BETA International and some of the very best speakers and personalities in the business are preparing to take to the podium once again in 2020. Back by popular demand are:

Alastair Stewart – the ITV newscaster will take to the stage to host Talking Business, the edgy industry debate where key movers and shakers wrestle with the latest corporate, political and economic hot topics.

Amanda Chadwick – the HR expert from Croner brings her unique approach to deliver a fact-filled talk packed with advice and information for retail businesses.

Kay Hastilow – the master saddler with years of finely honed expertise hosts presentations on different aspects of saddle-fitting.

Michelle Goodall – the highly knowledgeable and influential social media expert explains how this medium can be used to boost business.

Kate Hore – the NAF senior nutritionist is back to explore ways in which diet can impact equine welfare and wellbeing in a seminar with CPD points.

Jim Wishart – the popular veterinary consultant will put equine and companion animal worming firmly in the spotlight for SQPs wishing to gain CPD points.

Claire Williams – BETA's executive director provides an update on current safety standards.

These BETA International favourites will be joined by other leading speakers throughout the three days in the show's Demonstration Arena, Seminar Theatre and The Spotlight.

"I don't think you can ever have too much of a good thing," said BETA International organiser Claire Thomas. "We know our visitors come along to the show to source new products and network, but they also relish the opportunity to learn things that they didn't already know.

"They like to brush up on existing skills, take home some tips and advice, and generally be inspired by all they have seen and heard. Our great programme of presentations and seminars – some with CPD points – ticks the boxes every time. When visitors told us that these people and what they have to say made a huge difference to them and their businesses, we listened and were delighted when the speakers accepted our invitation to return for the 2020 show."

BETA International 2020 runs from 19 to 21 January at the NEC, Birmingham, and caters for the equestrian, country and pet markets. If you would like further information about exhibiting, please contact Darren Mottershead, email sales@beta-int.com or telephone +44 (0)1937 582111.