And that's because it has such broad appeal, says manufacturer.
In uncertain times, you can't beat stocking well proven, popular products, says supplement specialist Omega Equine.
Omega Vitality, launched last year and now proving to be a firm favourite with professional and hobby riders alike, is a good example.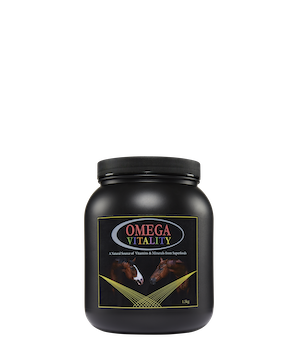 The British made supplement combines a group of super-food ingredients to support almost every major system in the body.
It offers linseed meal for coat and skin conditioning, spearmint for fussy-feeders, turmeric for joint help and more. 
"It's loved by customers, so traders need do very little to sell this product," says Omega Equine's Louise Crampton.
"Retailers can also benefit from great profit margins - as a result of Omega Equine's meticulous, cost-effective manufacturing."
Omega Vitality is produced in Omega Equine's UK factory and is BETA NOPS accredited.
Among Omega Equine's high-profile fans is Olympic gold medal winning showjumper Ben Maher.
To find out more click here