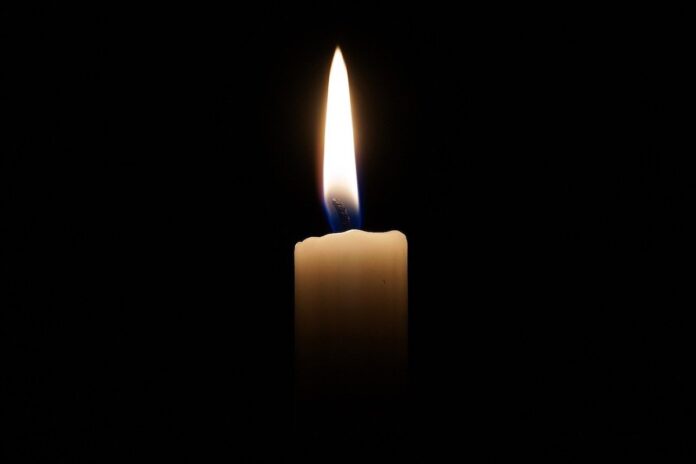 Self-confessed 'man of the old school' passes away.

Geoff Dean, the distinguished Master Harness Maker who for many years ran a saddlery shop and workshop in Sussex, died on 23 November. He was 77.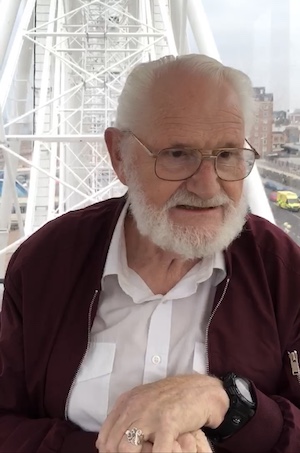 Harness created by Geoff during a lifetime in the trade still graces many a show ring today.
A self-confessed 'old school' craftsman, he generously passed on his skills to many apprentices throughout his working life.
The son of a boot-maker, Geoff helped in the family's shop from the age of ten, going on to join the business. There he worked on general repairs but told friends he was bored after two years.
However, his foray into boot-making had given Geoff a liking for working with leather. So one day, he walked into the local saddlery workshop, Rices of Oxted, and asked if there were any jobs going.
It was 1961, and Rices took him on as an 'improver'. He was to stay with the business for five years.
At the time, Rices had several shops around Sussex. Geoff worked there alongside Curtis Rice and Wally Kenward who would make and mend anything that came along.
Geoff recalled farm tractor-loads of heavy harness coming in regularly. Every Tuesday, they would restring tennis rackets.
But Geoff's first task remained in his memory as quite a test. He was given a set of heavy horse traces to stitch by hand… They were full size, sewn eight to the inch, with a double row of stitching.
Branching out
Eventually, Geoff's parents bought a pub and he set up a small workshop at the back.
Then in 1968, he became manager of Larkin the Saddler of Worthing, staying on until 1976.
Next, Geoff branched out on his own in a small lock-up workshop in the Sussex village of Ashington. The rent was £5 a week.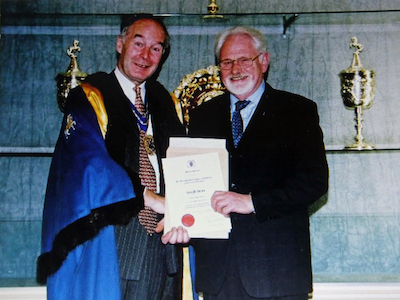 He soon outgrew that workshop and moved into larger premises nearby.
Geoff mainly specialised in bespoke harness, but his upbringing enabled him to turn his hand to anything.
He eventually opened a retail shop in Findon, Sussex with his long-term partner Susan Smith who predeceased him two years ago.
There are many working in the trade now who, as apprentices, benefitted from Geoff's exacting training. Although he described himself as a 'man of the old school', he was always willing to give advice to the young.
Geoff's show harness remains sought-after in the show ring. He also designed synthetic harness which meets today's demanding standards for the cross country marathon phase of carriage driving competitions.
A winner of numerous prizes for harness at the Society of Master Saddlers (SMS) National Competitions, Geoff was made a Fellow of the SMS in 2010.
Gift to a mentor
"He was a mentor to me many times; but there was one thing that I was able to give him," recalls fellow saddler Julia Forsyth.
"In all those years he had been in the trade, Geoff had never actually driven a horse.
"So, one Sunday, I invited him and Susan to lunch and afterwards took them carriage driving – and of course allowed Geoff to take the reins."
With thanks to Julia Forsyth