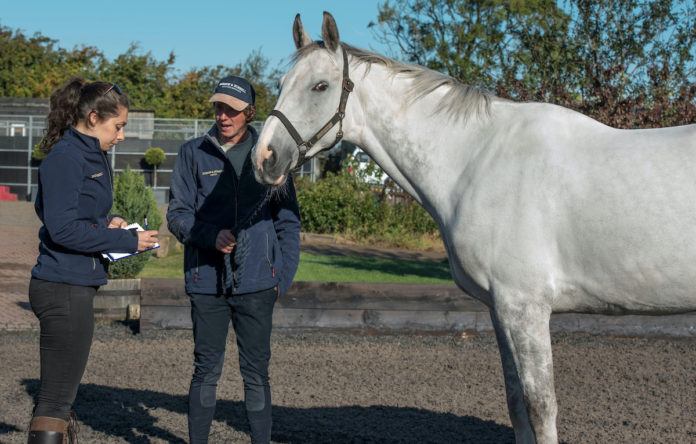 Nutritional helplines have been much called upon during the Covid-19 crisis. But what have your customers been asking?
The helpline at Dodson & Horrell has been really busy during lockdown, says Amy Nash BSc (Hons), nutritional advisor for the feed manufacturer.
Lots of interesting questions have been asked, but one of the main things horse owners have wanted is support and reassurance. Just being there for them has been central to what we do.
Quite often, we speak to end-users where it's simply a case of going through the horse's routine, forage and feed ration to make sure everything is in order.
Helplines are so important for giving consumers confidence in the feed they're using - and also that they are using it correctly and allowing their horses the gain the full benefit.
These are some of the most common questions the Dodson & Horrell helpline has been asked during lockdown – along with typical overall answers:
What is the correct feeding rate for my young horse?
Checking and updating the feeding rates of young, growing horses is especially important – as is ensuring that every horse is catered for as an individual, especially with all the changes that may have occurred over the past few months.
Checking feeding rates on sacks against the horse's age and weight ensures you are feeding enough to cover the daily intake of vitamins, minerals and essential amino acids if using a complete feed. It's also important to check that the amount being fed is appropriate to support workload and body condition, therefore supporting overall health and performance.
Dodson & Horrell Ultimate Balancer is a great way of feeding the daily intake of vitamins, minerals and essential amino acids in a condensed format. It is therefore a diet you can build on to suit a range of horses and has the bonus of being non-heating.
My horse lost weight during the winter – what do I do?
Some horses are prone to losing weight through the tougher months, and this can be tricky to manage. Firstly, ensure horses have plenty of forage. Trickle feeding throughout the day not only provides a good calorie intake but also supports the horse's digestive health.
At least 2% of a horse's bodyweight per day should be fed from forage; allowing ad lib forage is ideal, especially for horses needing weight support.
Secondly, choose a feed that suits a horse's individual needs, be it an older, retired horse with Cushings, a performance horse or a leisure horse. It is vital to ensure they are provided with the nutrients they need but in an appropriate format and with enough calories to maintain and sustain their body condition, performance and health.
Dodson & Horrell Build Up Conditioning Cubes are high in oil with added L-Lysine to support condition and topline.
I am worried about my pony getting laminitis – can you help?
Laminitis has been a concern for many owners already this year; the key is to plan and manage as much as possible.
For those with horses prone to laminitis, the prospect of spring grass can be very unsettling as it's at this time of year that the grass flourishes and sugar levels are high.
Having a routine can help to manage the risk of laminitis and also help to keep feeding, forage and overall management on track. Soaking hay, limiting turnout, and avoiding high starch or sugar feeds are other simple ways to help.
Using high fibre feedstuffs such as Dodson & Horrell Safe & Sound and Kwikbeet can be great options when developing a diet suitable for horses prone to laminitis. Having a good relationship with the horse's vet is also important to ensure the support and resources are available if needed.
My horse can get quite excited when I ride - what should I be feeding?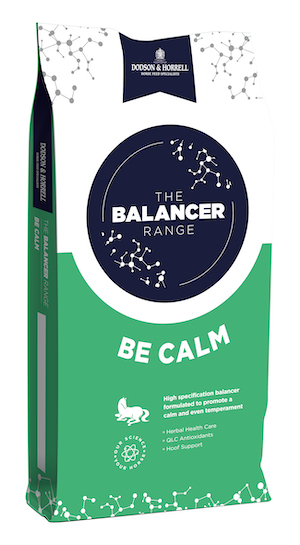 This is a popular question at the moment. Some horses can be prone to excitability, and with reduced exercise during lockdown some alterations may be needed to support an even temperament.
We always suggest ruling out trigger factors such as incorrectly fitting saddles, teeth problems and gastric ulcers as well as looking at overall health before assuming it is diet related.
Once these possibilities have been addressed, reducing the starch in the diet from cereals such as oats or barley can help to reduce the amount of 'quick release' energy generated from breaking starch and sugar down into glucose.
For horses in hard work, our performance feeds such as Elite Sport Muesli and ERS Cubes can help to support this as they are lower in starch.
Alternatively, for horses who need fewer calories, a balancer and chaff combination can be tailored to suit individual needs, for example Be Calm and Fibergy team up well for excitable horses.
The lack of rain has led to a reduced amount of grass for the horse - what is your advice?
Spring grass tends to be lush and plentiful as a result of lots of rain and warmer weather allowing for rapid growth. This year, due to a lack of rain, some owners are needing to keep feeding their horses winter diets for longer than expected.
In this case, continuing to supplement with hay or haylage in the field and keeping up with a higher calorie diet will bridge the gap and help keep the desired condition.
Equally, once the spring grass does come through, the risk of laminitis, colic and weight gain are high because considerable volumes can be consumed in a short period of time. So, again, it's important to manage grazing schedules, observe the growth, introduce spring grass slowly, and implement alternate options for horses most at risk of laminitis, colic and weight gain.
Another consideration is that a lack of rain results in slow grass growth – which means it may be storing more sugar.
It can be helpful to turn out at night when sugar levels are likely to be lower. Alternatively, removing laminitis prone horses from pasture altogether can sometimes be the best course of action. A suitable forage can then be provided for these horses or ponies to replace the grass. It's still important that they receive 2% of their bodyweight per day in dry matter.
The Dodson & Horrell's Nutritional Helpline is here to support both retailers and their customers with general and personalised feeding advice. It's is a great way to put minds at ease and support those needing to make any necessary adjustments. Call 01832 737300 to speak to D&H's friendly nutritional advisers or visit www.dodsonandhorrell.com where there is more information and a LiveChat option.