Leading brand backs awards recognising sporting stars and unsung heroes.
Nominations are open for the Horse & HoundAwards 2021 in partnership with NAF.
After last year's online presentations, the awards return in person with a ceremony planned for 1 December at Cheltenham Racecourse.
Following a memorable summer of equestrian sport, expect big names to appear among the recipients, alongside the behind-the-scenes heroes who make it all possible.
Previous winners include 2016 Olympic showjumping champion Nick Skelton, Olympic triple gold medallist Charlotte Dujardin, Badminton winner Piggy French and disability campaigner and amateur showjumper Evie Toombes.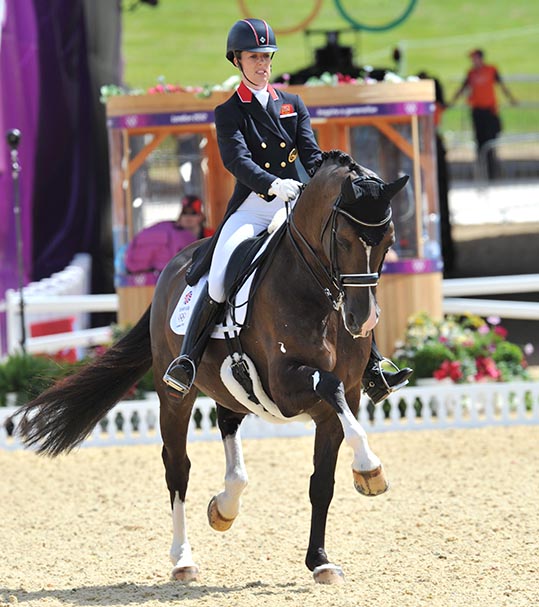 "We are of course delighted to be partnering with H&H once again for the 2021 awards," said Isla Boxall-Loomes of NAF.
"We're excited to see who the shortlisted candidates will be, in particular for the NAF Five Star Magic Moment of the Year and the NAF Five Star PROFEET Farrier of the Year.
"After an unusual 2020, this year has given us so much to celebrate and we look forward to seeing some of these achievements acknowledged during the nominations process."
H&H editor-in-chief Sarah Jenkins added: "Huge thanks go to our longstanding headline partners NAF, without whose support these awards wouldn't happen, and to all our sponsors."
Nominations can be made at horseandhound.co.uk/awards until 5pm on 30 September.
Shortlisted candidates will be announced in Horse & Hound's 28 October issue, with online voting from then until 4 November.
The Horse & Hound Awards 2021 categories are:
● Bloomfields Horse of the Year
● Stallion AI Services Pony of the Year
● Uvex Helmets Professional Rider of the Year
● Pikeur Amateur Rider of the Year
● NAF Five Star Magic Moment of the Year
● Tommy Hilfiger Equestrian Young Rider of the Year
● NAF Five Star PROFEET Farrier of the Year
● Horse Dialog Equestrian Club of the Year
● Absorbine Groom of the Year
● Dengie Volunteer of the Year
● Baileys Horse Feeds Vet of the Year
● Horse & Hound Lifetime Achievement (no nominations or voting)
Magic book vector created by macrovector