Company says it's responding to reports in ETN that retailers are looking for support from their suppliers.
Nettex is offering a 25% discount on trade orders for its fly and midge range placed throughout May and June.
The British manufacturer wants to help stockists increase margins during these unprecedented times.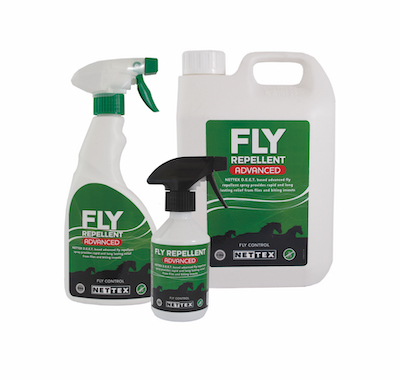 Flying insect repellents are currently in high demand, due to the mild spring weather and more horses being turned out as equestrian competitions are on hold.
Nettex has also created a retailers' digital tool kit of website, social media and e-shot materials.
Designed to educate horse owners, build awareness and drive online sales, advice on how to make the most of these resources is available on a helpline.
"With reports by ETN showing many retailers facing a steep decline in turnover and looking to their suppliers for support - combined with many more retailers now operating online only - now more than ever help is proving invaluable," says a spokesman for Nettex.
Trade orders via Trilanco.
Horse image by Mabel Amber from Pixabay