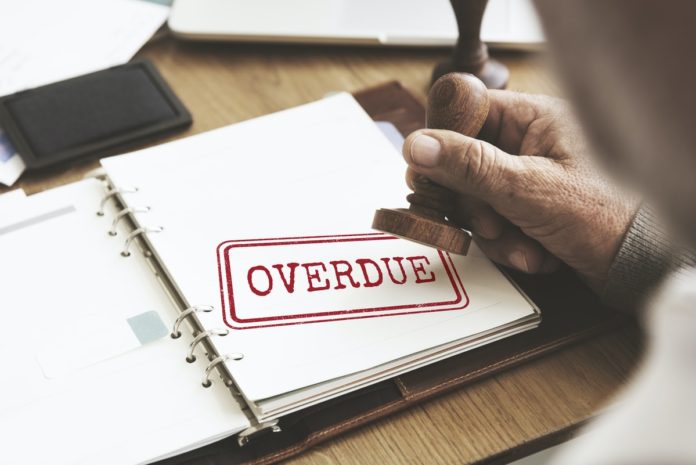 Covid-19 is unleashing an epidemic of slow and non-payment - and it's going to get worse.
Maintaining cash flow is something every business is fighting to do just now. And key to that is getting invoices paid.
Managing debtors and chasing invoices also takes up time and resources - so getting paid on time saves money.
It's also true that customers are less likely to spend with you if they have an outstanding bill, be it due to embarrassment or a guilty conscience. Therefore encouraging timely payment can lead to future sales.
Unpaid invoices cause sleepless nights. And looking after your well-being is key to running a business at a stressful time.
But how do you get your invoices paid on time?
The Small Business Commissioner (SBC) is an independent public body set up by Government under the Enterprise Act 2016 to tackle late payment and unfavourable payment practices. Here are its top ten tips.
1. Agree clear payment terms
Make your payment terms clear to your client – this should be in writing, ideally in the form of a contract.
2. Keep payment terms short
The payment term that you set should be as short as possible but be realistic. When do you need the invoice paid? If the answer to that is in 30 days, should you set your payment terms as '30 days'?
You will almost certainly have clients that will run over your payment terms, so your average will be longer than 30 days. As a result, if you want to be paid in 30 days, you have to set your payment terms at around 14 days.
3. Get invoices out quickly
Invoicing should be a priority in any business. Get your invoices out as soon as possible. The last thing you want is a delay which could be easily avoided if you send the invoice on time.
4. If you e-invoice set a 'read' receipt
If you are invoicing your client electronically setting a read receipt is a simple but effective way of getting confirmation that they've received your invoice – useful should you need to start chasing a payment.
5. Send the invoice to the person who pays the bill
The person who pays the bill might not be the owner of the business, or the person that you deal with, but you should always copy them in on any invoices that you send. In other words, send your invoices to both the person who authorises the payment, and the person who actually processes it.
6. Make sure your invoice is accurate and easy to understand
Queries delay payments. Avoid queries by making sure your invoice is accurate, straight forward and contains all the correct information – including purchase order number. If you need a PO from your client, make sure you get it and include it on your invoice. Keep the invoice clear and simple to understand.
7. Include your bank details
Don't overlook the obvious. Make it as easy as possible for your client to pay by putting your bank details on your invoice. You should also consider giving your clients as many options for paying as possible. For example, can you take credit card payments or PayPal?
8. Follow up on overdue invoices promptly
Overdue invoices should be followed up immediately. Initially this involves sending reminders and then making phone calls. Nobody likes making these sorts of calls, but they are essential if you want to get paid as quickly as possible.
To help make your debt phone calls easier a. call early in the day; b. call often; and c. always remain polite and professional, but firm.
If you have followed up your invoice without success contact the Small Business Commissioner who, depending on the circumstances, may be able to investigate your situation or help signpost you to further areas of support.
9. Add overdue fees
You can also consider adding overdue fees to your invoices to discourage your clients from paying you late. This is a statutory entitlement.
You can also charge a business a fixed sum for the cost of recovering a late commercial payment on top of claiming interest from it.
10. Get to know your client
Remember they are people and good business is based on good relationships.
If you are easy to deal with as a supplier, you will find that your client is much more willing to work with you. For example, if they have a regular payment run, change your invoicing days or tweak your terms so that you can take advantage of it.
Lastly the easiest way to ensure that your clients pay you early is to insist on payments upfront. Unfortunately, that is not always possible, so you need robust procedures and systems in place to help you get paid on time.
Image by rawpixel.com