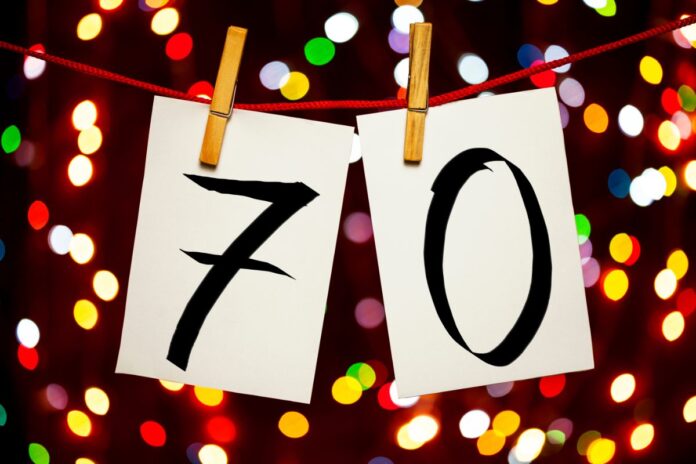 Notable figure thanks his wife for her support.
Richard Godden, a world-famous authority on side saddles, has been named ETN/SMS Bench Saddler of the Month for August.
The award, presented in conjunction with the Society of Master Saddlers (SMS), recognises those who uphold the highest standards of leathercraft skills.
Richard Godden was nominated by Laura Dempsey, a Master Saddler,who says: "Almost every saddler in the UK and overseas who specialises in side saddles has benefited from this great man's teaching.
"Richard is one of the very few remaining links with the past, and his passion for passing on his knowledge to future generations of saddlers is unlimited, even though he's in his 80s.
"He's a wonderful man and he's certainly inspired me."
ABOUT Richard Godden
Richard Godden – now 84 and in his 70th year working in the trade - had a boyhood dream to become a cartoonist. "I don't really think I had a gift for craftsmanship," he says modestly.
Richard's father, also called Richard, worked as what was then known as a sewer man in London. No-one in his family had any equestrian interests.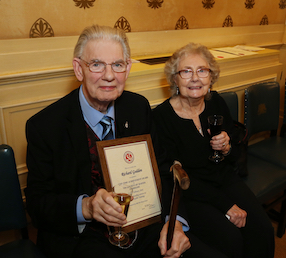 It was Richard's uncle, London based saddler Les Coker, who inspired him to get a job in the industry. "It was only down to his encouragement and the opportunity that he provided that I started in the trade," he said.
Richard left school about a month before he turned 15. "Dyslexia was not something that was known about back then, even today my reading is very poor," he says. "However, it hasn't really affected my career."
Richard's first job was at Champion & Wilton as a saddlery apprentice. "In those days, it wasn't really about a career as such, it was about just getting a job to earn money and get a start in life," he explained.
At the time, it took five years to train as a saddler and saddle fitter. And two weeks before he joined the Army aged 21 to do his National Service, Richard qualified as a Master Saddler.
"Over the years, I've often been asked how I can craft and make saddles when I've never ridden," he says. "But, in those days, saddle fitting was all part of the training process and not separated out."
Leather work for royals
Richard counts himself fortunate to work at Champion & Wilton, one of the leading saddlers of its day. "We did a lot of leather work for the Royal family," he added.
He had always lived in London, and there were a number of other well-known saddlery businesses based in the city. After completing his National Service, Richard worked for Giddens and then Turner and Bridger.
"While there, I made leather goods for the Shah of Persia, a real highlight in my career," he recalls. "Also, around this time, I worked on a lot of saddlery for the Royal family with many pieces coming from Buckingham Palace."
Never bored
After Turner's, Richard returned to Giddens for a while before moving to Swaine Adeney Brigg – and in doing so added roles with all the major names in the saddlery industry to his CV.
"Without doubt, the industry has changed over the years. But it's a trade I absolutely love and remain passionate about," says Richard.
"I've never become bored with it as there are so many interesting aspects to the trade, and you meet great people from all walks of life. I still enjoy helping riders and horses, especially those with a keen interest in side saddle."
Still at the bench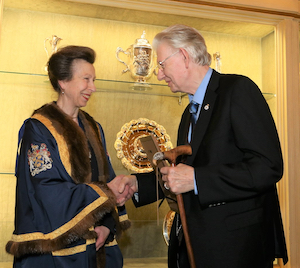 Richard teaches at The Saddlery Training Centre, run by Mark and Dawn Romain in Salisbury. "It's just fantastic, they make it work for me and it's an aspect of my life today I thoroughly enjoy," he explains.
"The trade still provides fantastic opportunities for those with practical skills who want to be creative."
In 2005, Richard was made a Fellow of the SMS. Then in 2017, he was presented with a lifetime achievement award by HRH the Princess Royal, something he describes as "totally unexpected and a very special occasion."
Richard still has his workshop at home in Somerset and likes to keep his hand in on the practical side. "It's wonderful still to be helping people," he adds.
A special thank you
By his own admission, Richard has enjoyed a fantastic career.
"I've worked for four companies who held the Royal Warrant," he says. "But the one person who has supported me throughout and without whom I would not be here today is my wife, Sheila.
"We have been married 62 years and I would like to thank her for enabling me to have such an enjoyable career."